Signup for our blog to receive tips and knowledge on industrial wash and wastewater treatment best practices.
Don't settle for less than a solution from a partner who takes complete responsibility from start to finish. We make it easy to keep things clean and compliance effortless. Contact us today to discuss your wastewater treatment and industrial wash needs.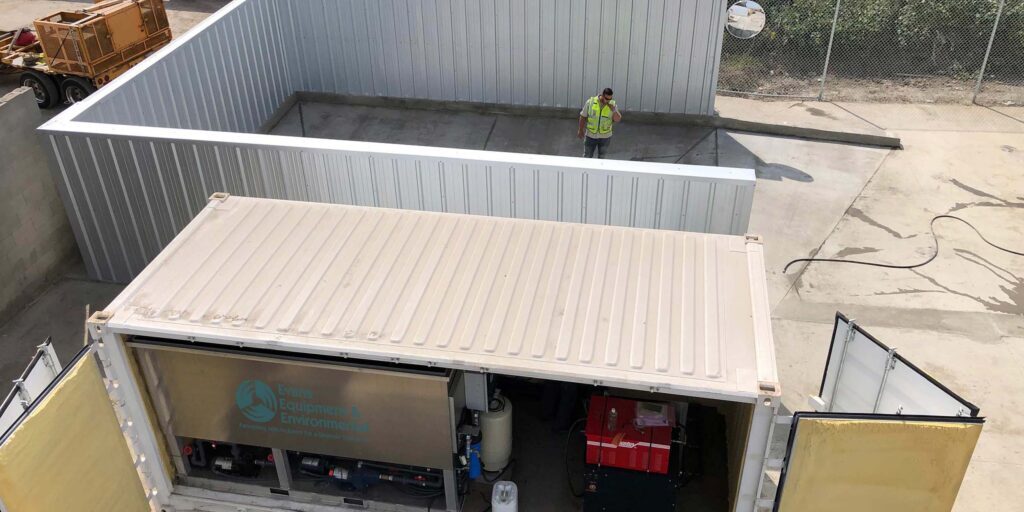 05/07/2020 | Evans Equipment
Fully Compliant Permanent Wash Bay in Two Weeks
With businesses beginning to get approval on reopening, many are racing to get their facility and wash operations in order and compliant. Depending on the number of contractors involved in your project, it can be difficult to pull together the right equipment and setup in a short amount of time.
We were recently contacted by a customer on the West Coast who needed a permanent wash bay solution for cleaning construction rental equipment.
The Challenge
Ground work and construction for a permanent wash rack equipped with a pressure washer and wastewater treatment system.
Entire project needed to be completed in two weeks.
Strategy, planning and design to ensure compliance for the customer's site and location.
Matching our design and equipment to the specific location provided by the customer.
The Solution
Our ability to handle the project from end-to-end allowed our internal design and construction teams to complete the permanent wash rack in less than two weeks.
Evans turnkey, closed-loop biosystem (EBS) enabled the customer to recycle wash water and avoid the risk and cost of waste discharge.
The customers wash operation was fully compliant, providing peace of mind to get back to business.
See the Wash Rack Construction Come Together:
If you have an upcoming industrial wash project, Evans Equipment can help get it done efficiently—with one point of contact. We can handle permanent construction projects at your location, or provide portable wash rentals so you can clean on the go. Contact us to talk about your wastewater and industrial wash setup at 1-800-377-5872, or contact a local representative here: https://evansequipment.com/contact/.