Signup for our blog to receive tips and knowledge on industrial wash and wastewater treatment best practices.
Don't settle for less than a solution from a partner who takes complete responsibility from start to finish. We make it easy to keep things clean and compliance effortless. Contact us today to discuss your wastewater treatment and industrial wash needs.
Aluminum vs. Steel: How To Choose the Right Material
One of the most important decisions that has to be made in the process prior to fabricating a piece of equipment, is to determine which type of material will be used suit the need or the job. At Evans Equipment, we have the capability to fabricate a wide variety of high quality washpad equipment from two materials:
Aluminum
Steel
How To Know Which Material is Right For Your Needs
Our design department takes into consideration several factors to determine which material will best align with the needs of a specific project.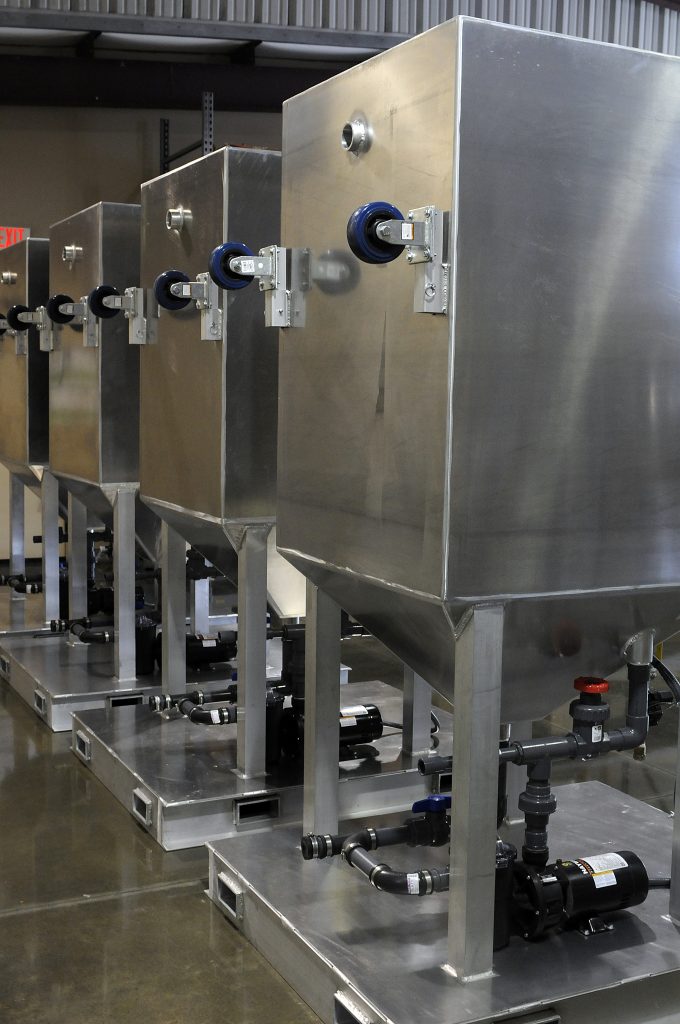 Aluminum: Easy and Clean
At Evans Equipment, a large percentage of the fabrication that takes place is done with marine-grade Aluminum. Aluminum is easy to work with and can also contribute to overall image by providing a nice, clean look. Some of the most common advantages of using aluminum during fabrication are as follows
Lightweight
Less corrosive; will not rust
Does not require any paint or other forms of coating to protect the material from rust
Due to the ease of working with aluminum, overall build time is reduced
Steel: Heavy Duty
In some projects, using Steel as a fabrication material is crucial in achieving optimal product results. The following are some of the advantages of using steel during fabrication:
Heavy duty; great for products that need to be high-strength
When coated properly, steel is much more resistant to normal wear and tear
Since a suitable coating process is required to protect steel from rust, you can also take advantage of using a coating process that provides more color options for your product
Steel can also be Hot-Dipped Galvanized, which is one of the most common "high-strength" coatings for long lasting protection to your equipment
Evans Equipment is your Build Partner We ensure the right material for the right job. Since Evans Equipment has the capability to fabricate in both aluminum and steel, we have the ability to design and fabricate any product or equipment using the material that best fits the overall need. Ultimately, if you choose the right material for the right job, then your product will do the job intended and will stand the test of time. Let Evans Equipment help you with your next fabrication project to ensure that your wash rack has the equipment it needs to operate effectively.