Signup for our blog to receive tips and knowledge on industrial wash and wastewater treatment best practices.
Don't settle for less than a solution from a partner who takes complete responsibility from start to finish. We make it easy to keep things clean and compliance effortless. Contact us today to discuss your wastewater treatment and industrial wash needs.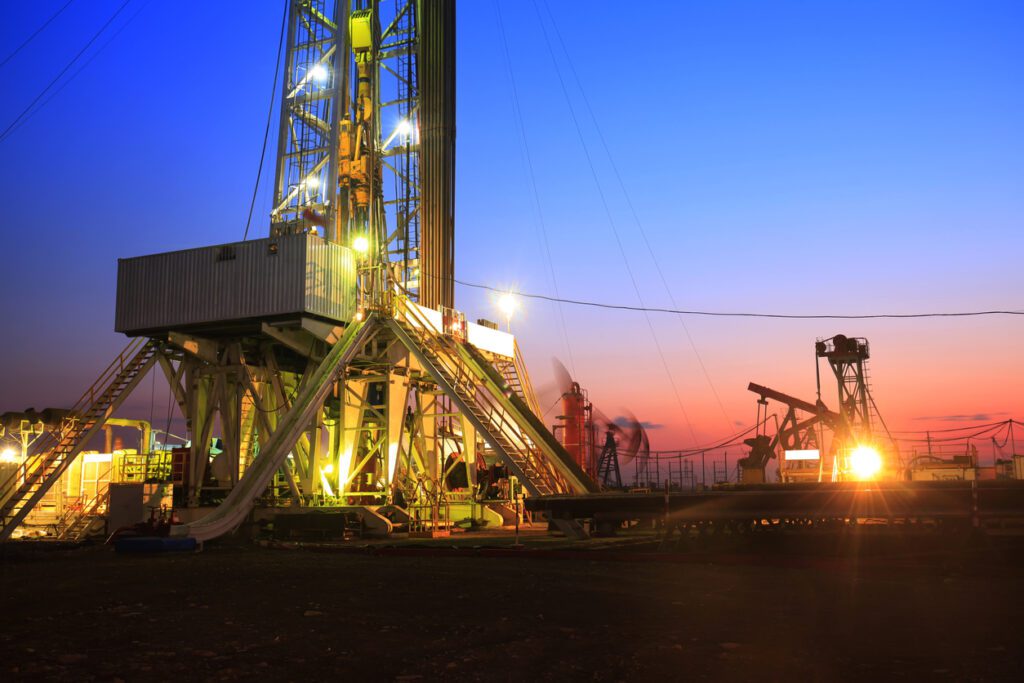 A Better Way to Clean Oil Field Equipment
When we talk about cleaning oil field equipment and tools, we're talking serious contamination in a field where the stakes are high.
If not cleaned and serviced correctly over time, drilling pipes, heavy equipment, platforms, and even hand tools can fail and cause costly downtime or serious injury.
Aside from cleaning the equipment, there are also other important factors to consider:
Water Usage

Wastewater Pollution

Wash Rack Location

Service of Cleaning Equipment
So, what is the most efficient and effective cleaning process to make sure you're up and running safely, 24/7?
Turnkey Portable Wash Pads
The Evans Equipment portable wash pad is a complete wash and wastewater system including not only the pad, but also the closed-loop environmental wash system to treat water on site.
These pads go where you go. They can be broken down and transported wherever the rig or equipment needs to be. In most cases, no extensive plumbing or construction is required.
What does the setup look like?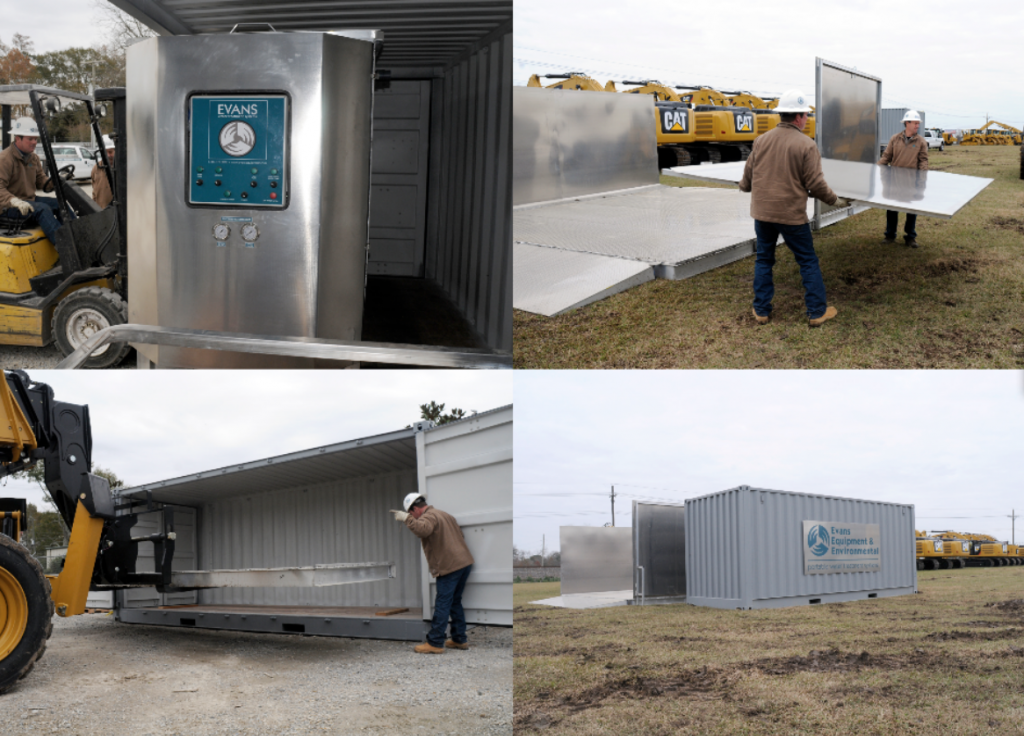 The entire system packs down into two standard shipping containers you can the put on a flatbed truck to ship where ever you need it without special oversize permits.
The pad is constructed out of durable, galvanized steel and is highly resistant to rust and rapid decay associated with dirt and water.
The whole system can be set up in 3 hours by as few as two people. It has a footprint as small as 600 sq. ft.
A Complete Solution for Maximum Efficiency
When we designed our portable wash systems, we kept in mind the importance of having everything you need on site, all working together to get the job done quickly and effectively.
For example, one of our most popular packages includes a portable wash pad, explosion-proof pressure washer, and an Evans Biosystem to both filter the contamination and recycle the water for continuous use.
We also manufacture other separators and filters depending on solid contamination and how clean the water needs to be.
Risk and Cost Avoidance
A major benefit from a closed-loop treatment system is that you do not need access to water supply out in the field. The water in the system is recycled through the system, eliminating the risk of wash overflow draining into a nearby stream or water supply. Reusing water in this way also limits local impact fees and sewer costs.
However, in certain situations, you may not want to recycle the water but dispose of it through a responsible, risk-averse process. We advise you to look at your current setup and have a specialist review it to make sure wastewater is not being dumped in an area that could cause costly attention from local municipalities and landowners.
Every system can be built specifically to meet your needs. Our design department will work with you to create a custom system with connection points, electrical requirements and special instructions. Your design will fit your unique needs.
Can't Afford a New Asset? No Problem!
These days, you can lease nearly anything you want. The same is true for almost any equipment we provide. You can now lease a portable wash system at a fraction of the cost of building a permanent structure.
For more information on renting or owning your own portable wash system, give us a call at 1-800-377-5872 or contact your local sales representative: https://evansequipment.com/contact/