Signup for our blog to receive tips and knowledge on industrial wash and wastewater treatment best practices.
Don't settle for less than a solution from a partner who takes complete responsibility from start to finish. We make it easy to keep things clean and compliance effortless. Contact us today to discuss your wastewater treatment and industrial wash needs.

End-of-Year Service for Wastewater Treatment
We've been busy lately loading up sleds for early Christmas delivery. Just this week we were preparing a set of propane-fueled pressure washer units for one of our industry partners so they would have new equipment before the year is out.
It's our goal to make sure each of our customers are taken care of and their equipment is up and running efficiently heading into the new year. Making sure you're set for the new year usually includes:
Scheduling equipment maintenance
Ordering new equipment or services if needed
Making sure you have enough consumables on hand for upcoming jobs
There's no better time than now to take a step back, re-assess your current setup, and plan to make improvements.
Not only will proper equipment upkeep save you costs down the road, but it almost certainly increases your efficiency in the short term. Much like any piece of equipment, an ounce of prevention yields a pound of cure.
Scheduled Maintenance
As a general rule of thumb, each biological system should be replenished with microbes, coagulant and fresh filters on a monthly basis. Not only will these simple measures prevent system failures, but will also ensure your facility remains environmentally compliant and maintains a healthy wash environment for your staff.
In addition, you must also fully clean out the wastewater treatment system approximately every six months (depending on how much washing occurs in your facility). Doing so will reduce your exposure to risk and ensure the equipment you wash is thoroughly cleaned, while minimizing downtime and costly repairs down the road.
While Evans Equipment & Environmental designs its systems with the end user in mind and has an eye on minimal maintenance requirements, the equipment we provide must be regularly serviced for optimal performance.
Consumables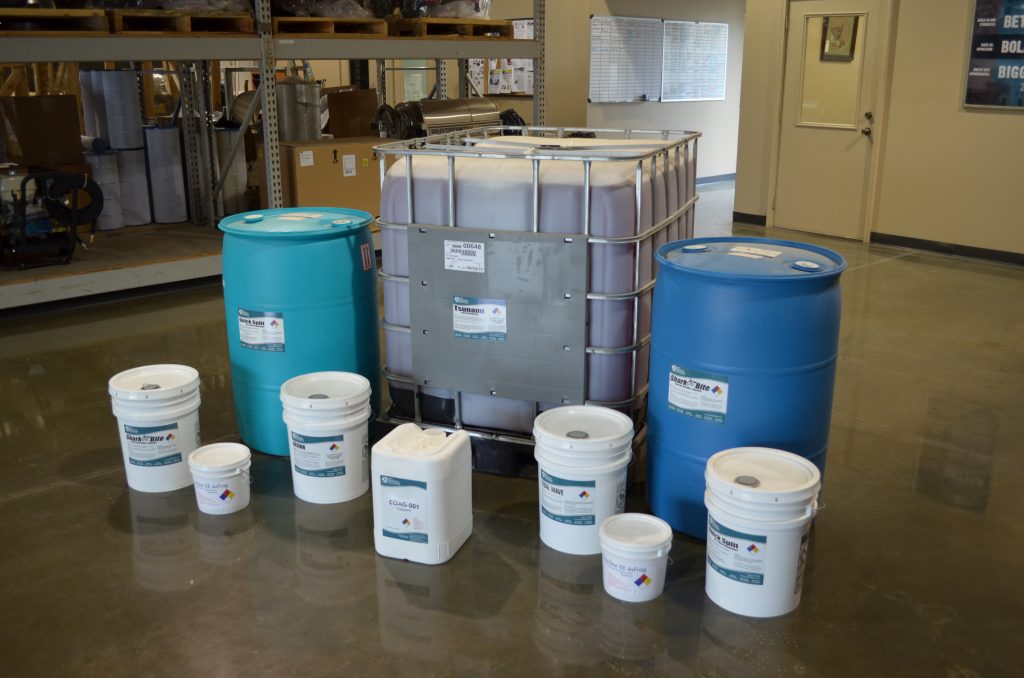 Evans Equipment & Environmental offers a full line of degreasers and detergents that are gentle enough to use on your personal vehicle, yet strong enough to clean the filthiest of equipment. 
These items can be purchased in 5 gallon pails, 55 gallon drums, or totes:
Quick Split: Oil & Water Demulsifier
Hotsy Breakthrough: Heavy Duty Degreaser and All Purpose Detergent
Shark Bite: Heavy Duty Detergent & Degreaser
Santi-Clean: Mold & Mildew Remover
Evans Environmental & Equipment is your Support Partner.  We are proud of the equipment we provide and want to ensure your operation is ready for 2019! Call Evans Equipment today at 1-800-377-5872 to discuss your end-of-year needs.