Signup for our blog to receive tips and knowledge on industrial wash and wastewater treatment best practices.
Don't settle for less than a solution from a partner who takes complete responsibility from start to finish. We make it easy to keep things clean and compliance effortless. Contact us today to discuss your wastewater treatment and industrial wash needs.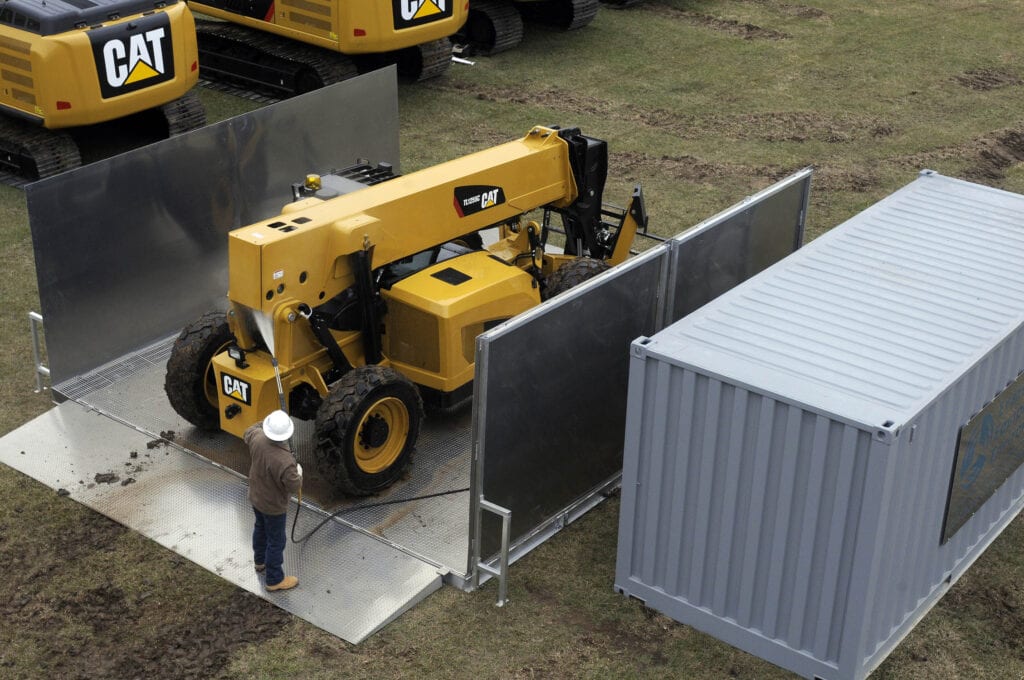 Environmentally Compliant Equipment Cleaning – Anywhere
Don't make a mess while working on your customer's site.
Whether working remotely for industrial turnarounds, on a construction site away from your normal facilities, or in a temporary location, Evans Equipment & Environmental has a portable wash solution to meet your cleaning needs.
We rent and sell portable and temporary wash pads that allow you to clean equipment properly AND retain waste water for proper treatment or recycling no matter where you work. You can own, lease, or rent a pad at a fraction of the cost of building a permanent structure. Contact Evans today for a turnkey equipment cleaning solution that fits your needs. 1-800-377-5872.
The entire system packs down into two standard shipping containers you can the put on a flatbed truck to ship where ever you need it.
The pad is constructed out of galvanized steel and is highly resistant to rust and rapid decay associated with dirt and water.
The whole system can be set up in 3 hours by as few as two people. It has a footprint as small as 600 sq. ft.
---
As a solutions provider, we do not just supply the equipment. We can work with you from the design and permitting phase, to the installation and maintenance of your equipment. We also keep supplies and chemicals on hand so if you are ever in need, we are not far away.

Evans Equipment & Environmental has you covered from coast to coast. We offer monthly or quarterly maintenance plans to fit your budget and schedule.
---