Signup for our blog to receive tips and knowledge on industrial wash and wastewater treatment best practices.
Don't settle for less than a solution from a partner who takes complete responsibility from start to finish. We make it easy to keep things clean and compliance effortless. Contact us today to discuss your wastewater treatment and industrial wash needs.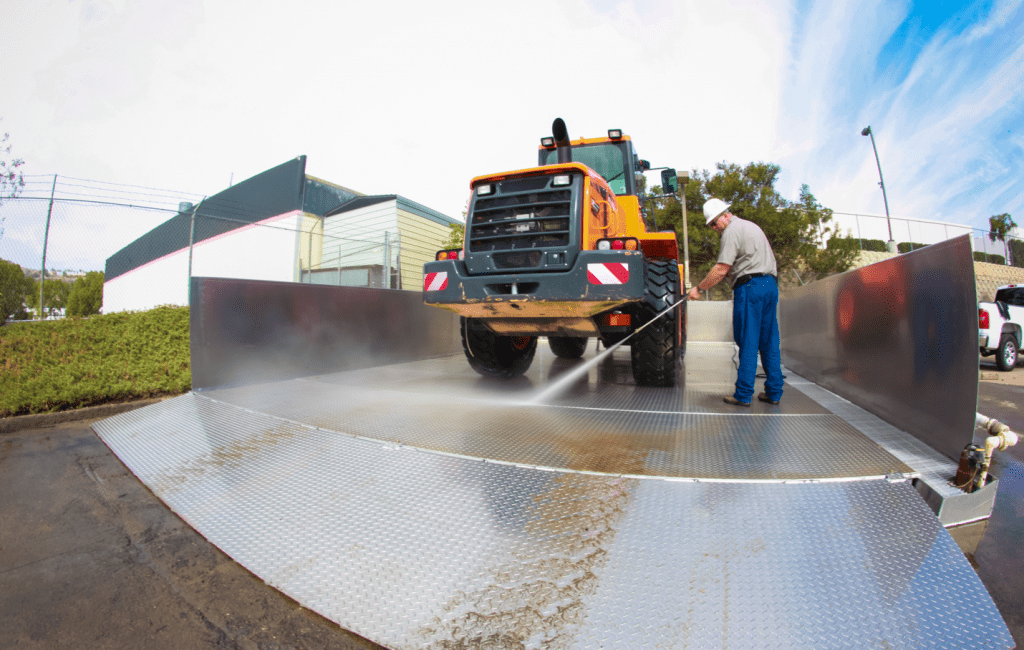 The Problem: Cleaning Parts and Equipment Where You Don't Have The Facilities or Utilities
Cleaning equipment for both proper operation and environmental compliance is critical to the success of your business. However some facilities and utilities are not always available for effective cleaning or compliant water management.

Temporary Facilities

Construction of a wash bay with associated equipment can be costly where the facility is remote or temporary. Wash system build-out cost can be a good investment where your operation is permanent. When the facilities are temporary such as a job that needs to move frequently or the facility is a leased property, build costs just don't always make financial sense.

Limited Utilities

Remote jobs such as construction projects that move frequently or are in an environment without adequate utilities present a challenge for properly cleaning equipment. It can take substantial fresh water supply and wastewater disposal to effectively wash down machinery where utilities are not always available.

The Solution: Invest In A Portable Wash Pad – Or Even Rent One

Evans Equipment and Environmental will build a turn-key custom wash pad you can easily place on remote jobs and move as often as your business requires. Evans portable wash pads include everything required to wash, contain and treat wastewater in a closed loop that allows regular equipment cleaning even where fresh water is in limited supply.

The Portable Wash Pad Moves With Your Business

An Evans Equipment and Environmental Portable Wash Pad is designed to be built or broken down by as few as two people in as little as 3 hours. As your job moves, your portable wash pad moves right with you. In a business leasing a more permanent facility, a portable wash pad allows you to move your investment should you decide to relocate in the future.

Rental Wash Pads Solve Short Term Job Needs

Evans also maintains a supply of Portable Wash Pads for rent. Rental wash pads provide a great solution for short term jobs where the length of the job or future needs don't support an outright purchase.

Evans Equipment and Environmental has a solution for any equipment cleaning you encounter with your business. Our unique, rugged and self-contained wash pads can be positioned in almost any location where you need to get things clean. No extensive plumbing or construction is required. Where there is a chance your operation will relocate, the wash pad can be moved on a trailer without the need for oversize permits.

Evans Equipment and Environmental portable wash pads are convenient and affordable to own or to rent for temporary use.