Signup for our blog to receive tips and knowledge on industrial wash and wastewater treatment best practices.
Don't settle for less than a solution from a partner who takes complete responsibility from start to finish. We make it easy to keep things clean and compliance effortless. Contact us today to discuss your wastewater treatment and industrial wash needs.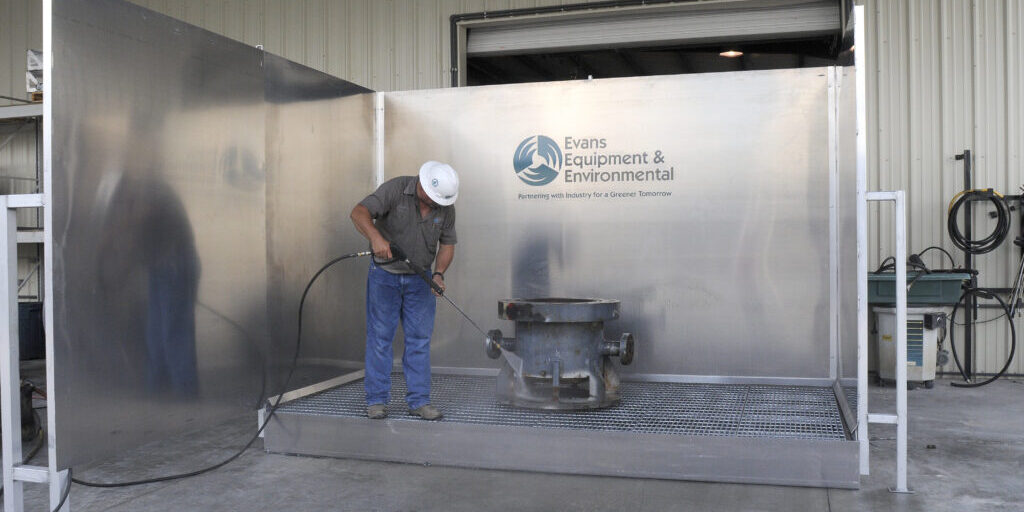 Heavy Equipment Wash Rack Solutions
Short-Term Wash Solutions
Are you looking for a heavy equipment wash rack on a short turnaround or for a temporary job site? Compliance with environmental regulation and local waste-water management is a unique business challenge where your operation is not permanent.
Whether your equipment is on a remote job site or you are leasing space to operate your business, installing a permanent wash rack and system may not make economic or logistical sense.
Evans Heavy Equipment Wash Racks
Evans Equipment & Environmental wash rack design technology has advanced to include modular construction to support high quality temporary facilities.
With just a flat piece of ground and access to power, Evans Equipment & Environmental Portable Wash Pads allow you to properly clean equipment and manage wastewater for compliance with local regulatory requirements.
The Portable Wash Pads include a raised floor with drainage, and up to three walls to capture wash water. Evans Equipment & Environmental water treatment systems accompany the wash pad to filter, process and recycle wash water, allowing extended uninterrupted service even where fresh water supply may be limited.
An open top eliminates the common concern over clearance for equipment height and allows overhead access where equipment is moved by crane.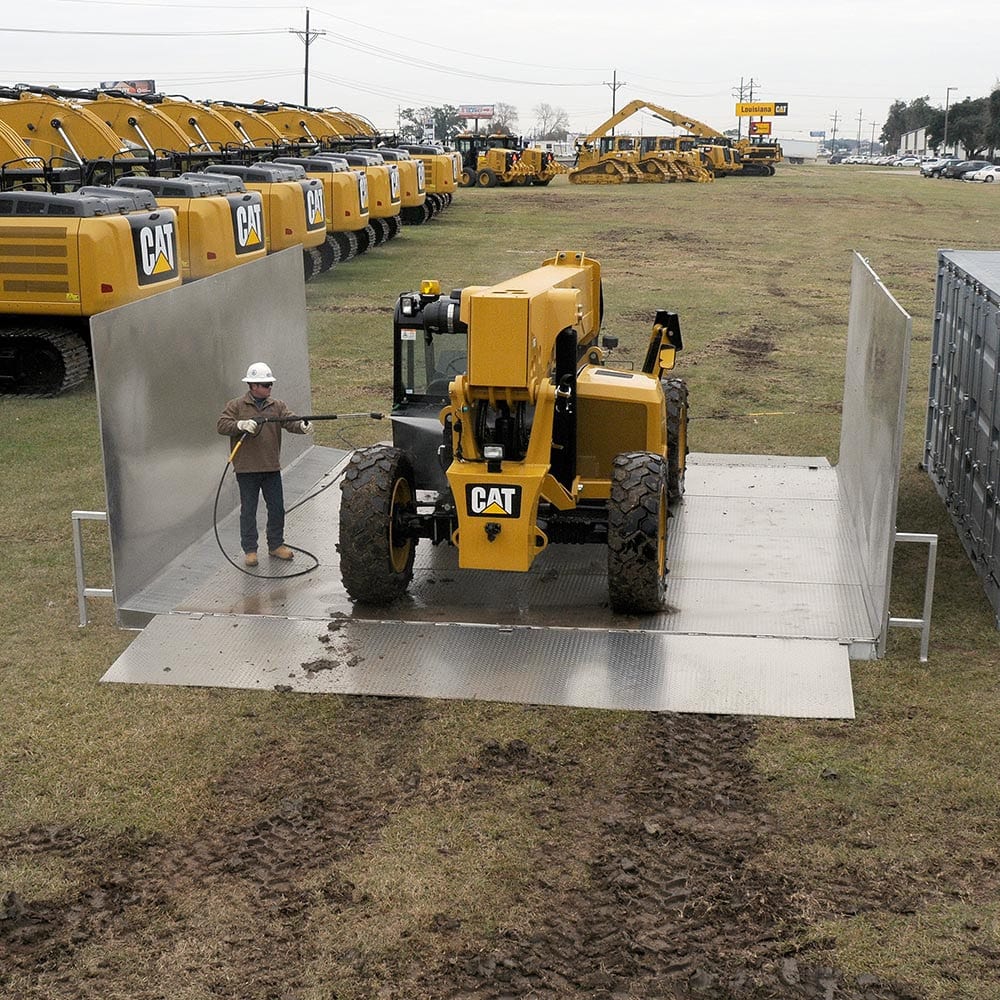 The Evans Equipment & Environmental service team can deliver and install a turnkey Portable Wash Pad System on short cycle times when your jobs change locations. Portable Wash Pads are gaining favor with our customers who find our systems solve the problems they face with short term equipment wash bay needs.
Contact us today for details about how we can help your business.