Signup for our blog to receive tips and knowledge on industrial wash and wastewater treatment best practices.
Don't settle for less than a solution from a partner who takes complete responsibility from start to finish. We make it easy to keep things clean and compliance effortless. Contact us today to discuss your wastewater treatment and industrial wash needs.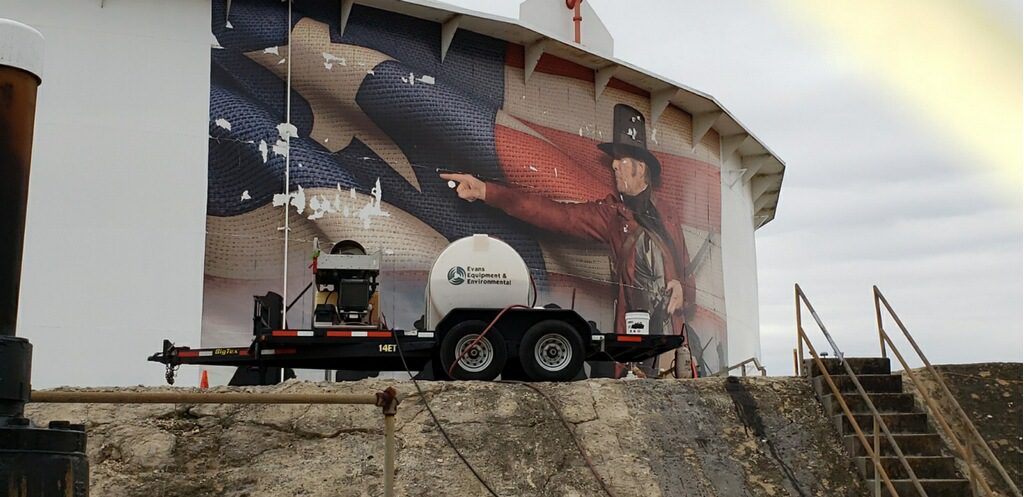 Reliable Tank Cleaning Rentals are Ready to Go
As the weather cools, tank cleaning and turnaround season is upon us. We have heated high volume pumps and pressure washers available wherever your cleaning needs may be.
Cleaning out tanks and lines can tie up significant time, labor and expense especially if you don't have the best tools for the job. Evans Equipment & Environmental supplies the equipment and expertise to ensure you don't waste valuable time when cleaning tanks, pipes or other difficult to clean areas.
We design, build, and service custom trailer packages allowing mobility to go where the work is and flexibility to meet your cleaning demands.
High Volume Pump Rental Options
You can rent our equipment daily, weekly, monthly, or yearly. Our equipment is available for delivery 24 hours a day/ 7 days per week anywhere along the Gulf Coast.
Your High Volume pump rental will include:
3,000 PSI at 23 GPM
Units mounted on heavy duty tandem axle trailer
Water temps up to 180 degrees
Sewer Nozzle Options
Choice of adjustable pattern spray gun/ long lance guns
Evans offers the supplies you need to keep things running smoothly. We carry a full line of tank cleaning chemicals from detergents to solvents.
Other Rental Benefits
All rentals from Evans Equipment and Environmental will also include:
24/7 Equipment Support
GPS Tracking Options
Equipped Safety Features
Effortless Compliance
Let us know how we can help your toughest cleaning jobs today. Call us at (800) 377-5872 or visit our contact page: https://evansequipment.com/contact/