Signup for our blog to receive tips and knowledge on industrial wash and wastewater treatment best practices.
Don't settle for less than a solution from a partner who takes complete responsibility from start to finish. We make it easy to keep things clean and compliance effortless. Contact us today to discuss your wastewater treatment and industrial wash needs.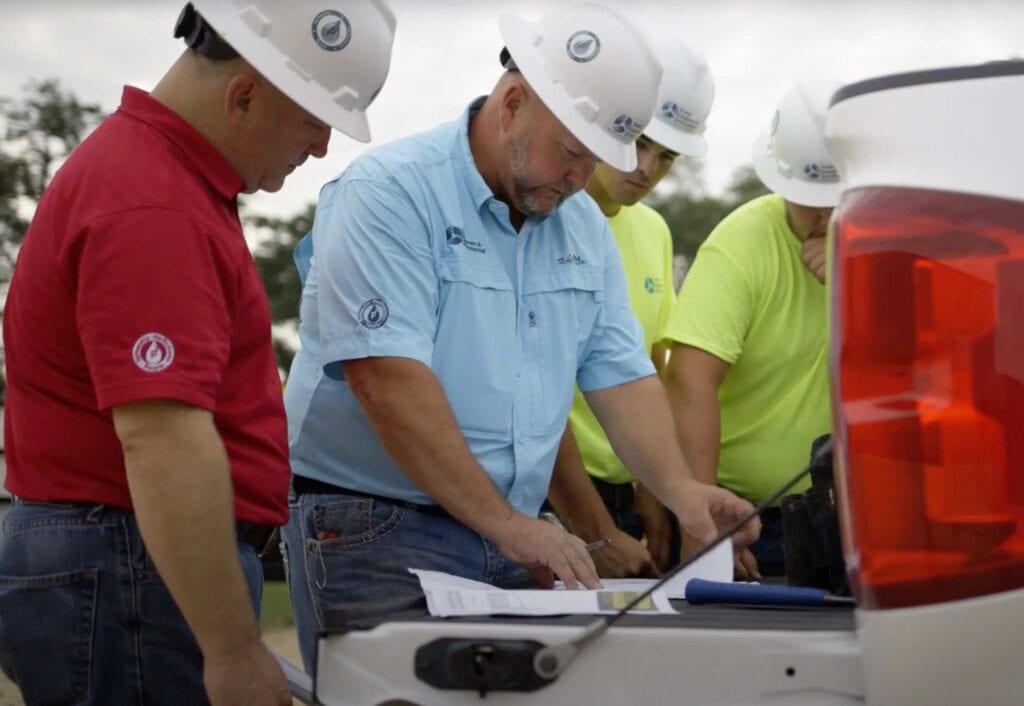 New Facility? Answer These 5 Questions to Plan Your Wash Rack
Opening and operating a new rental facility comes with a handful of wastewater compliance challenges. Equipment, location, and timeline vary so widely that there are many things to consider before choosing the best equipment cleaning and wastewater treatment solution for your business.
T

emporary or Permanent?

Contractor Experience?

Local Regulations

?

Location

of Wash Rack?

Service and Support Availability?
Is your new facility temporary or permanent?
If you are going to be operating in a leased or remote facility, you may not know that you have flexible options when it comes to wastewater treatment. For example, you could save on upfront investment costs by renting a customizable portable wash pad, pressure washer, and wastewater treatment system package.
If you are going to be staying somewhere more permanent and have permission, you may want to look into more unique construction solutions for your specific needs, such as a covered wash bay with pretreatment options that will help maximize long term efficiency.
Some companies have all they need with a 10'x10′ wash rack or a trailer package rental, while others require a more permanent and custom design to include underground wastewater pretreatment – it really depends on what you are washing. This is why the evaluation process is so important to be done by a professional to be able to look at the whole picture for your business and be able to anticipate future issues.
Do you currently have a contractor with wastewater treatment and cleaning experience?
If you do not have a company currently planned for your build-out, one thing to look out for is having too many people working on the job. Not only does having multiple contractors eat up your cost, but it can significantly slow down the project.
When possible, always seek out a contractor who can handle the project from end-end-end. This can save you money and time, but perhaps more importantly, you will be getting an expert in the field who is aware of potential hazards at each turn.
What are the local and federal regulations for wastewater management?
It's important to consult your local municipality on restrictions and regulations regarding wastewater disposal in your area. Over time, most facilities are generating thousands of gallons of wastewater. If the wastewater is going into the ground or being discharged in the wrong area, you (or your landowner) could face serious repercussions from the Department of Environment Quality. You benefit by having a contractor experienced in meeting your regulatory requirements.
Where is the best place to put the wash rack?
We usually like to place the wash rack as far away from the facility as possible. This limits the amount of contamination that could be tracked inside the facility.
Another tip is to always place the wash rack on the highest part of the land, whenever possible. This will prevent rainwater and other waste from draining into the wash rack.
What is your plan for maintenance service and support?
Wash racks don't always get the planning and future maintenance consideration they deserve.
If you have not taken the time to plan for all potential issues, costs and maintenance, you are setting yourself up for a big headache down the road. A tip for preventive maintenance is having a solid pre-treatment setup, as this can help alleviate a lot of wear and stress on the cleaning equipment.
Be sure your contractor has the experience, expertise and capability to provide proper planning information and ongoing support to keep your wash rack system operating hassle free.
How can Evans Equipment help get you setup in a new facility?
What sets our company apart as a turn-key provider is the ability to manage and implement this entire wastewater treatment process from end to end.
Rather than purely sell you treatment systems and equipment, we can design a system that works for your unique business, handle the construction ourselves, permitting, and also provide consulting for communicating with local and state municipalities regarding regulations.
To get in touch with us, you can give us a call at 1-800-377-5872 or find a local representative at https://www.evansequipment.com/contact/.