Signup for our blog to receive tips and knowledge on industrial wash and wastewater treatment best practices.
Don't settle for less than a solution from a partner who takes complete responsibility from start to finish. We make it easy to keep things clean and compliance effortless. Contact us today to discuss your wastewater treatment and industrial wash needs.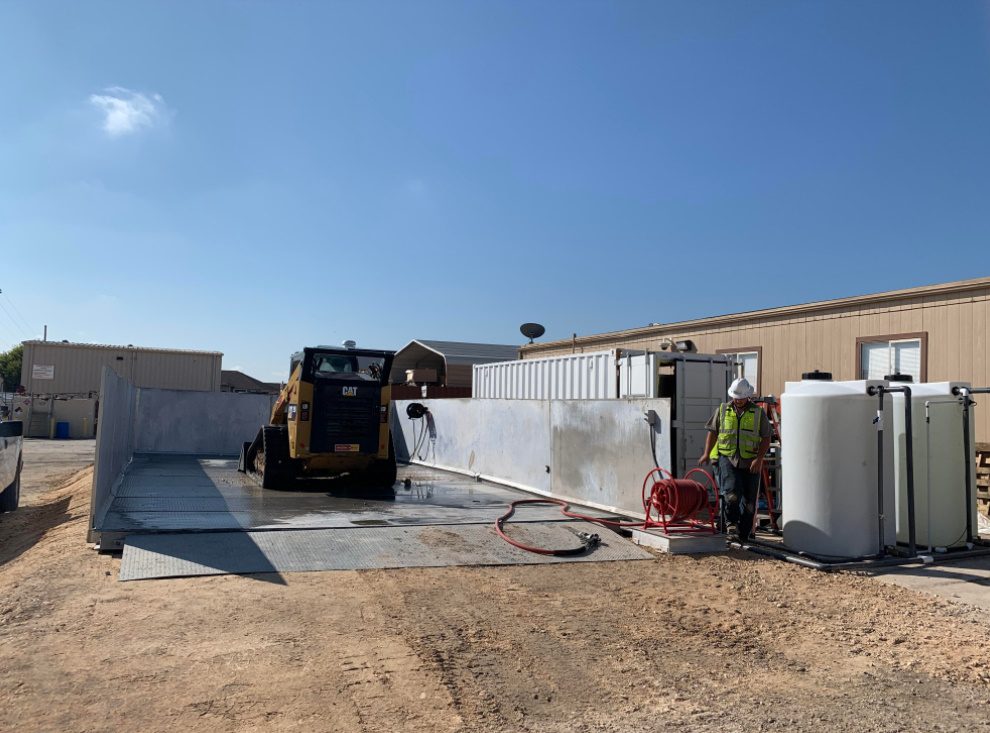 Pressure Washing Heavy Equipment with a Portable Wash Pad
One of our customers recently came to us with a temporary need for pressure washing heavy equipment while their permanent wash bay was being constructed.
Our primary solution when challenges like this arise is renting portable wash pads that can be constructed quickly on a short turnaround. This allows a customer to maintain their equipment on site while the primary wash bay is out of service, or if they are completing a project in a remote location.
In this situation, we configured the 20'X40′ closed-loop wash rack to be connected to an EBS (Evans Bio System) for recycling water for reuse through a high volume pump, and an additional option for mud collection.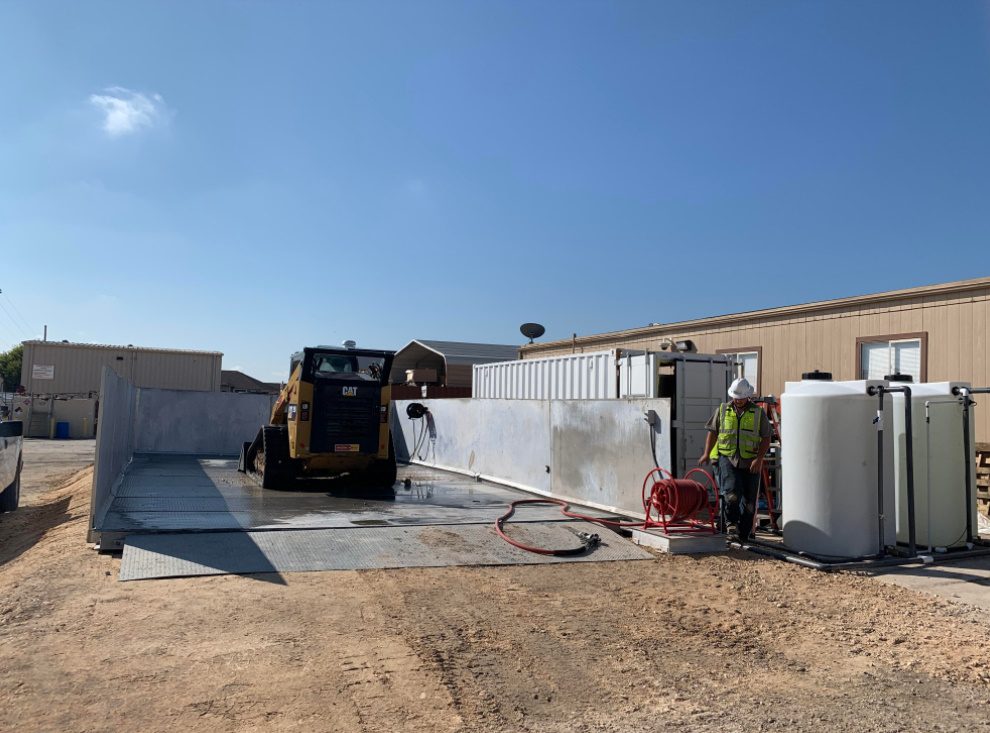 Pressure Washing Heavy Equipment Using a High Volume Pump
Do you clean construction equipment with heavier solids and contamination? A High Volume Pump as opposed to a normal pressure washers gets the job done well, capable of pumping up to 60 gallons per minute at 110 PSI. Evans High Volume Pumps are also ideal for pre-wash solutions and utilize fresh or recycled/filtered water.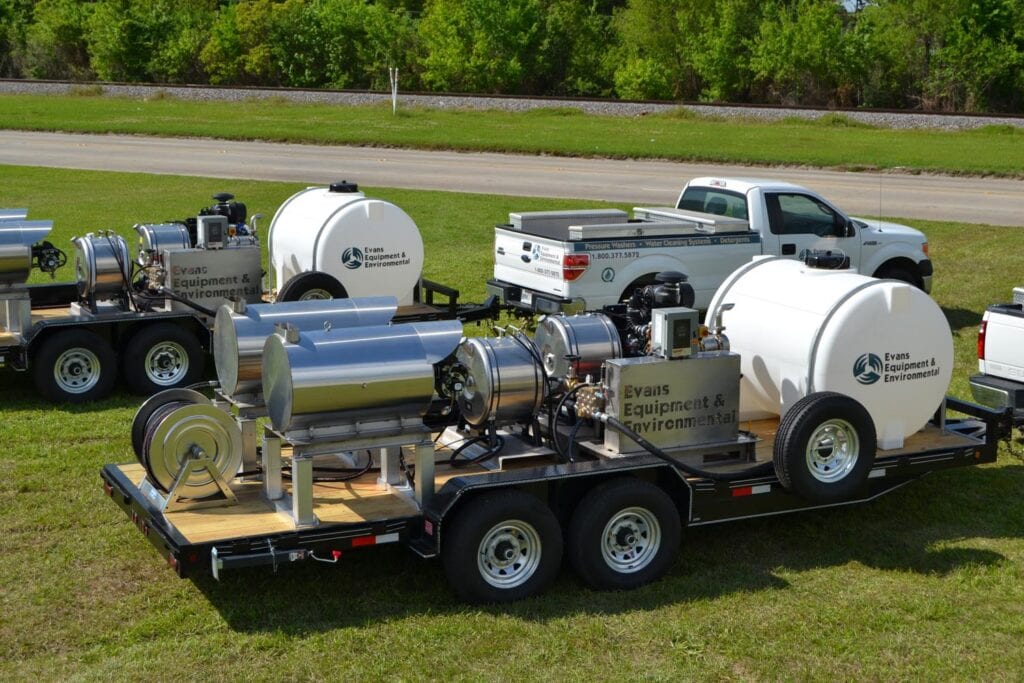 Benefits of Cleaning Heavy Equipment with Portable Wash Pads
Portable Wash Pads allow you to clean your equipment when and where you need it.
Our unique, rugged and self-contained wash racks can be positioned in almost any location where you need to get things clean.
No extensive plumbing or construction is required.
If there's a chance your business will relocate, the wash pad can be moved on trailer without special oversize permits.
Constructed of durable, industrial-coated steel.
Capable of supporting up to 80,000 lbs.
Interlocking sectional design allows for easy setup and breakdown.
Mud trough options available.
Entrance/exit ramps available.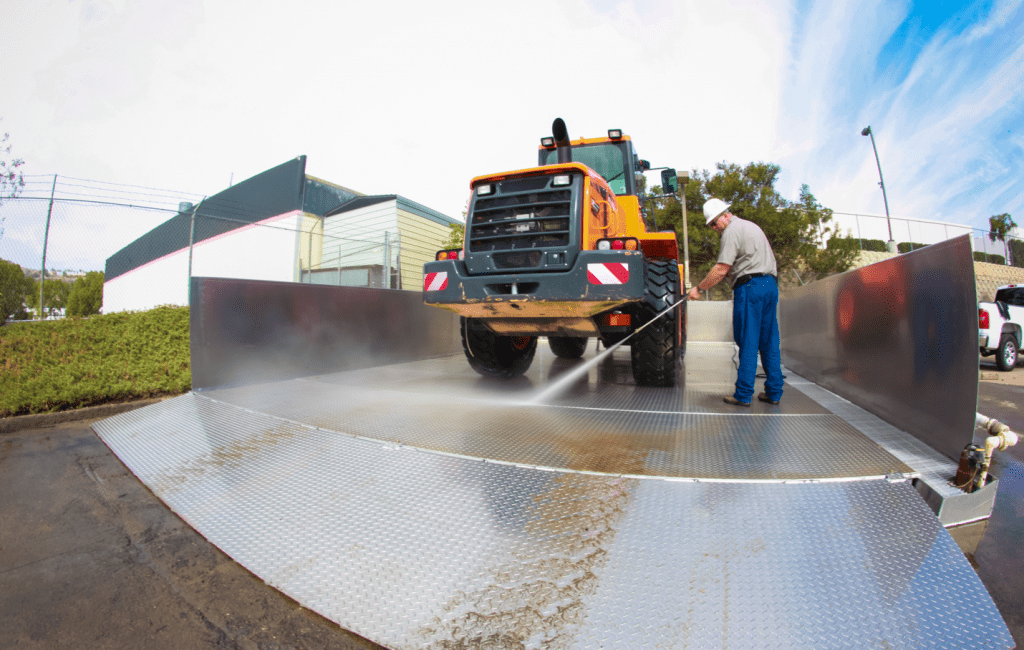 Get a Quote for Your Next Project
Looking to rent a portable wash pad for your next project or are in need of something custom? Evans Equipment & Environmental offers end-to-end industrial wash and wastewater treatment solutions. Get in touch at https://evansequipment.com/contact/ or call (800) 377-5872.