Signup for our blog to receive tips and knowledge on industrial wash and wastewater treatment best practices.
Don't settle for less than a solution from a partner who takes complete responsibility from start to finish. We make it easy to keep things clean and compliance effortless. Contact us today to discuss your wastewater treatment and industrial wash needs.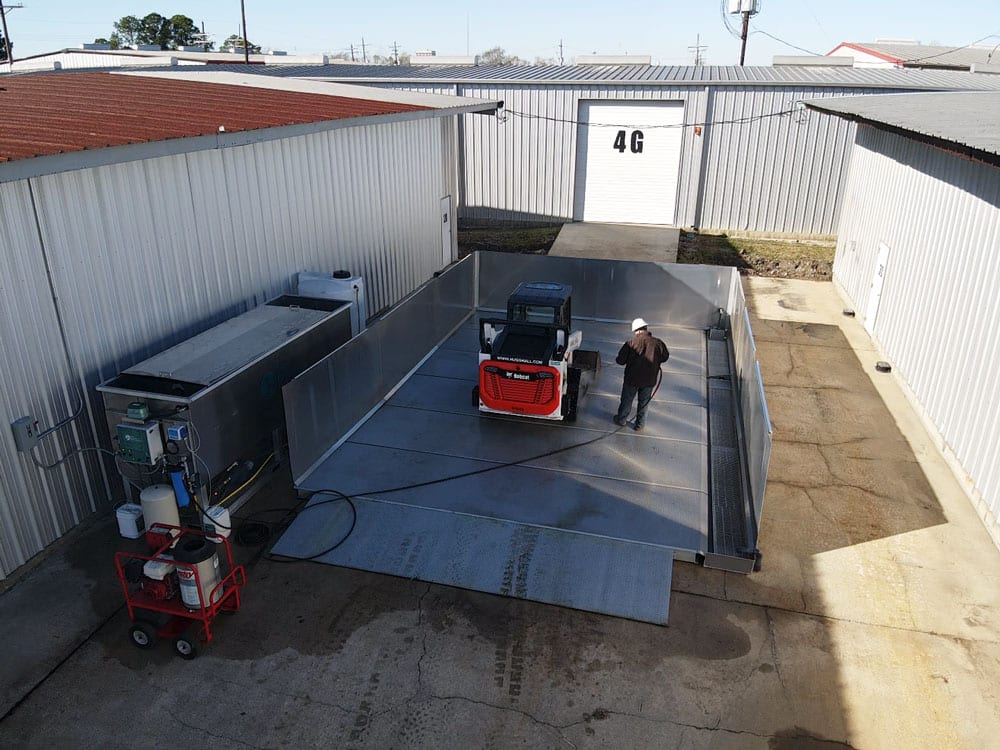 Need a Temporary Cleaning Solution?
Evans Equipment & Environmental provides unique, rugged and self-contained wash pads that can be positioned in almost any location where you need to get things clean. No extensive plumbing or construction is required. Plus, if there's a chance your business will relocate or upgrade to a permanent system, the wash pad can be moved on trailer without special oversize permits.
Our closed-loop portable wash systems come with everything you need to clean your equipment quickly and easily with less waste.
Portable Wash Pad Specifications
Available in Marine Grade Aluminum or Galvanized Steel
Solid-Deck Tread Plate Design (with interlocking section channel design)
Standard Sizes: 10' or 20' Width / any Length in 5' Increments
Available Splash Walls: 5' or 8' Height, Aluminum
Available in Drive-Thru Design or With Walls on 3 Sides
Entrance/Exit Ramps Available
Weight Capacity:
Aluminum: 64,000 LBS (4-Wheeled Vehicle)
Galvanized Steel: 80,000 LBS (4-Wheeled Vehicle)