Signup for our blog to receive tips and knowledge on industrial wash and wastewater treatment best practices.
Don't settle for less than a solution from a partner who takes complete responsibility from start to finish. We make it easy to keep things clean and compliance effortless. Contact us today to discuss your wastewater treatment and industrial wash needs.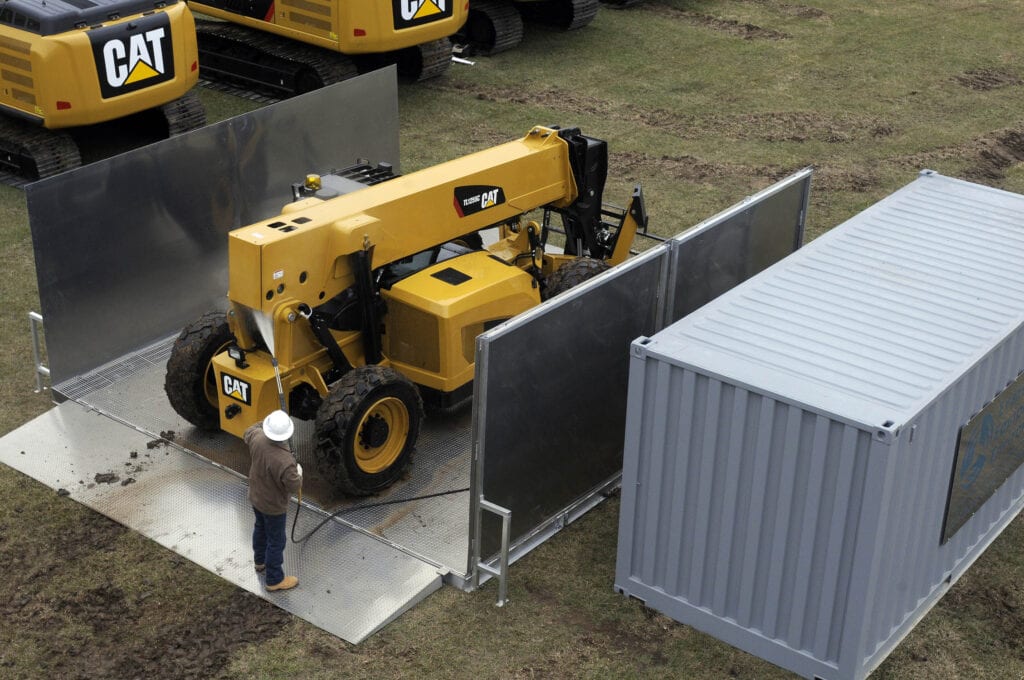 3 Opportunities to Use a Portable Wash System
One of the most difficult decisions when it comes to your wastewater treatment plan is deciding on the location.
Not only do you need enough space to effectively clean the equipment, but you also have to think about water supply, waste/environmental regulations, all the equipment and supplies for treating the wastewater, and the list goes on.
What if there was a more efficient and convenient way to get the job done? Introducing portable wash pads, which are specifically useful in the 3 key situations we'll go into.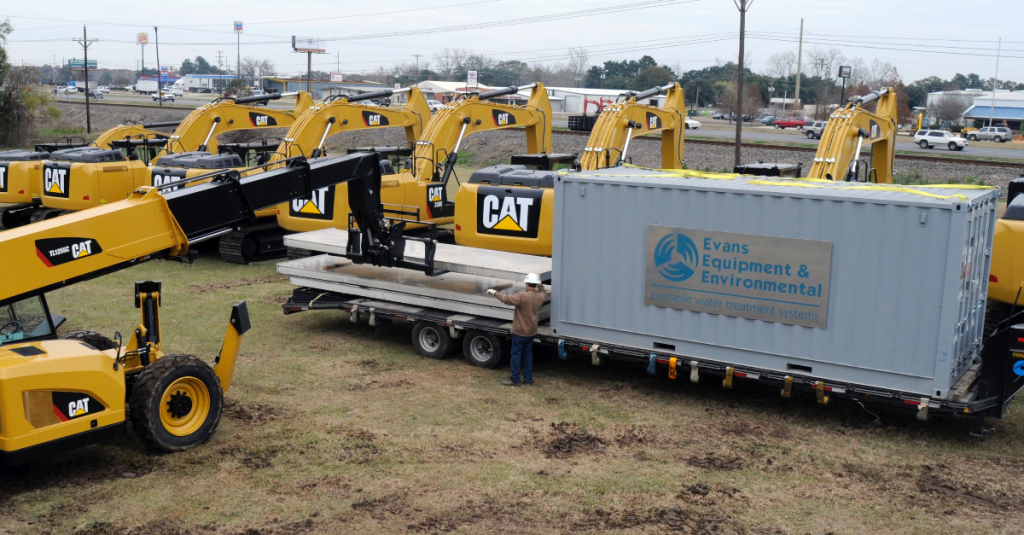 When Should I Use a Portable Wash Pad?
1. Leased Space
When you do not currently own the space you are operating in, or are planning a move or expansion, consider utilizing a portable wash pad. With leased spaces, you are most likely going to be squeezed on equipment space and have to deal with waste discharge regulations.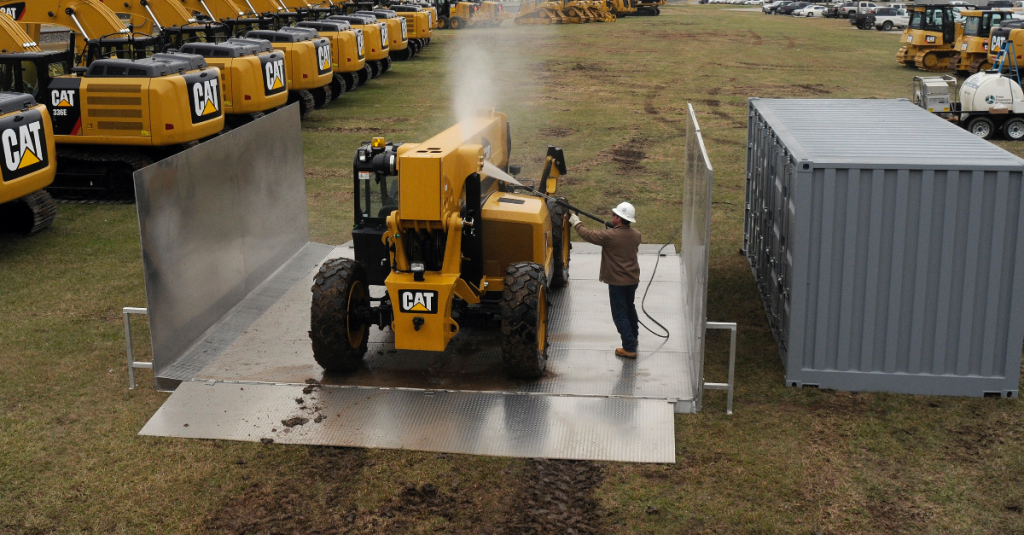 2. Remote Location
When you need to clean equipment off-site in a remote location, it really comes in handy to have a portable system that works when and where you need it. This ability can get you out of a bind when heavy or hard to transport equipment needs to be cleaned on a tight timeline.
3. Temporary Needs
Perhaps one of the best times to use a portable wash system is on a temporary job site. An entire wash system can be rented to you for a fraction of the cost of buying one, affording you all the equipment you need, only when you need it.
The Benefits of a Portable Wash Pad
Flexibility
An Evans Equipment & Environmental portable wash pad system is a complete wash and wastewater system. The wash pad was designed to be used with a closed-loop wastewater treatment system, which allows you to reuse water through a industrial, hot-water pressure washer (as opposed to discharging the excess water).
An entire portable wash system can be setup with as little as 600 SF.
Portability
The entire wash pad and wastewater treatment system packs down into two standard shipping containers and can be put on a flatbed truck to ship wherever you need. The whole system can be setup in less than 3 hours by as few as two men.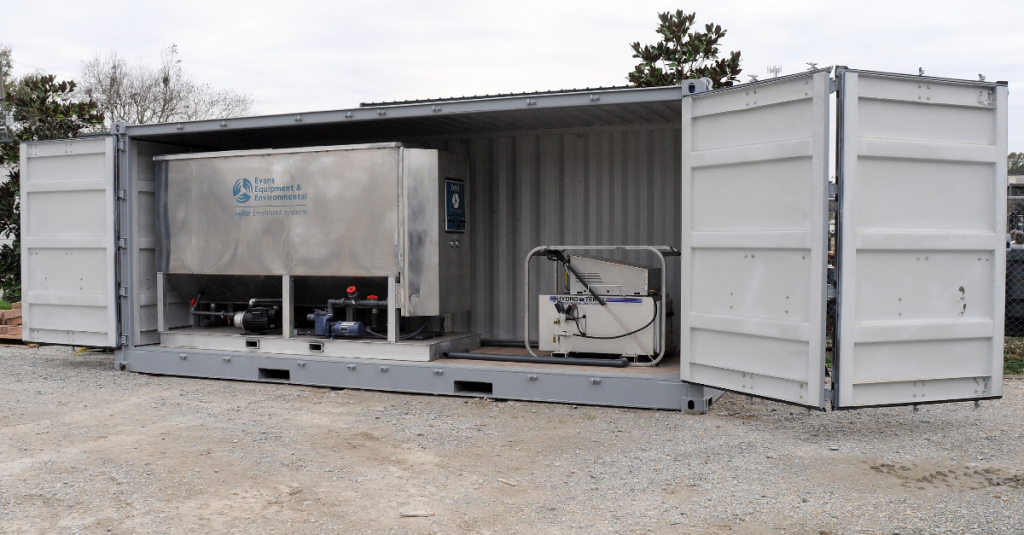 Durability
The pad is constructed of aluminum and is highly resistant to rust and rapid decay associated with dirt, contaminants and wastewater.
Custom Setup for Custom Jobs
Every system can be built specifically for your needs. Our design department will work with you to create a custom system with connection points, electrical requirements, and special instructions. Your design will fit with your unique needs.
For more information on renting or owning your own portable decontamination system, please call 1-800-377-5872.