Signup for our blog to receive tips and knowledge on industrial wash and wastewater treatment best practices.
Don't settle for less than a solution from a partner who takes complete responsibility from start to finish. We make it easy to keep things clean and compliance effortless. Contact us today to discuss your wastewater treatment and industrial wash needs.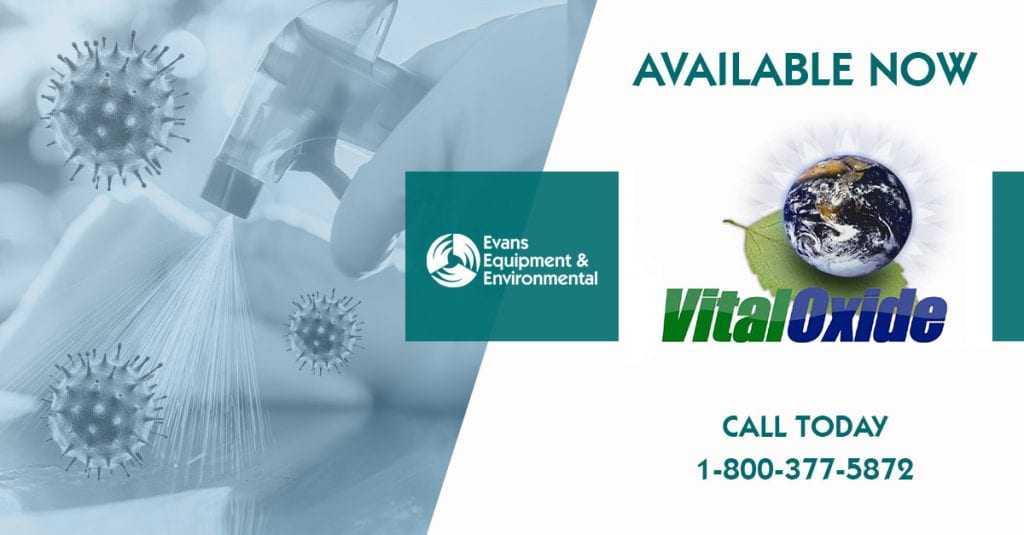 Vital Oxide Now Available for Use Against COVID-19 Virus
Evans Equipment & Environmental is your partner in keeping industry safe and clean. We are an approved distributor for Vital Oxide, which has been approved for use against the novel virus COVID-19.
Vital Oxide Benefits:
Can be dispersed through foggers and sprayers
Can be applied multiple times per day
Can be used as a solution to create your own disinfectant wipes
Is one of the few disinfectants that is non-corrosive on treated surfaces and objects
Is safe to use on work or eating surfaces
We have Vital Oxide available in 55 gallon drums and 4x1g cases. Give us a call today to secure your order while supplies last: 1-800-377-5872