Signup for our blog to receive tips and knowledge on industrial wash and wastewater treatment best practices.
Don't settle for less than a solution from a partner who takes complete responsibility from start to finish. We make it easy to keep things clean and compliance effortless. Contact us today to discuss your wastewater treatment and industrial wash needs.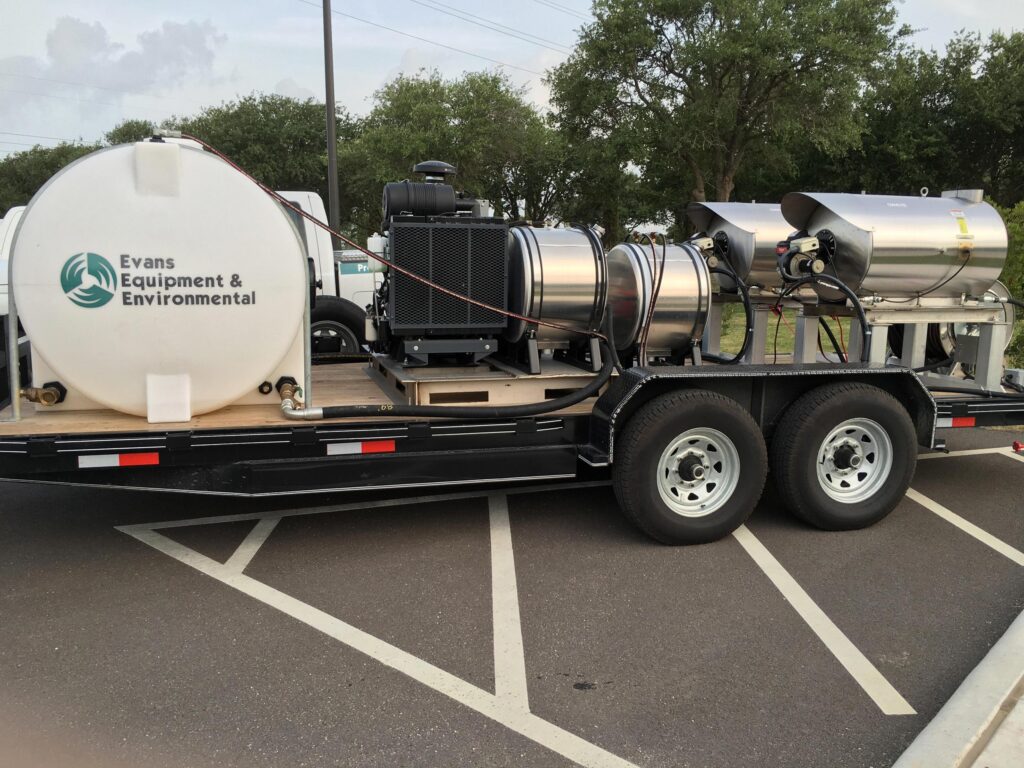 What is a Bean Pump and How Does it Work?
If you have ever had to deal with heavy contamination on the job site, Evans high pressure Bean Pumps may be just the solution you need to get the job done right.
What is a Bean Pump?
If you have responsibilities for industrial tank cleaning or utilities drain clean out, you have likely used a Bean Pump.
The history of the "Bean Pump" starts in 1883 when the founder and namesake, John Bean, built the first agricultural spray pumps for commercial use. Over the next hundred years, the company name would go through a number of iterations including Bean Spray Pumps, John Bean Technologies or JBT, Food Machinery Corporation or FMC, back to the simple name commonly used today, Bean Pump.
Bean Pumps came to be known for their well built, durable and reliable designs for water spray and jetting applications. The most common and widely used Bean Pumps are reciprocating plunger pumps.
What are Bean Pumps Used For?
Bean Pumps are primarily used when heavy contamination or sludge needs to be removed, such as the following:
Tank Cleaning
Barge Flushing
Hydro-Excavation
Pipe Cleaning
Trench Digging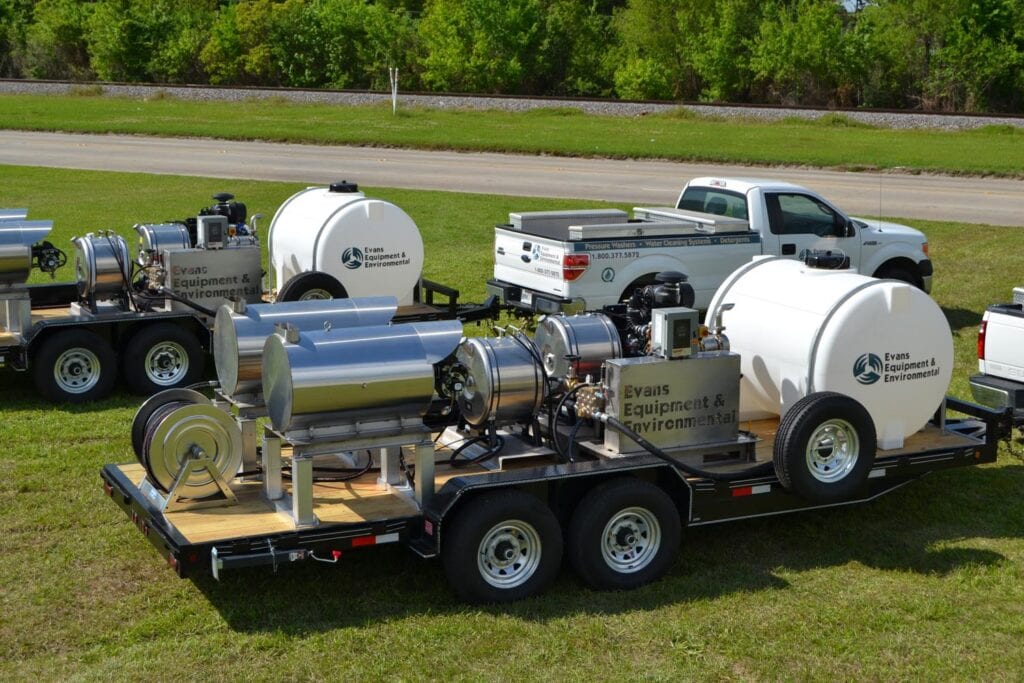 What Does a Bean Pump Include?
Your High Volume Pump rental from Evans Equipment includes options:
3,000 PSI at 23 GPM
Units mounted on heavy duty tandem axle trailer
Water temps up to 180 degrees
Sewer Nozzle Options
Choice of adjustable pattern spray gun/ long lance guns
We work with you to find the best solution for the job. Our end to end solutions ensure we can remain flexible and streamline your industrial wash equipment needs. Evans Equipment & Environmental can provide expert guidance in wastewater treatment regulation, project management, wash rack construction, scheduled maintenance and more.
Bean Pumps for Sale and Rent
Evans Equipment & Environmental builds, rents, sells, and maintains portable Bean Pump and pressure washer packages for industry. Bean Pumps have been a key component to support our customers most demanding industrial wash needs.
Call us today to get one of your own or contact us here to let us know about your specific requirements: https://evansequipment.com/contact/ | (800) 377-5872