Signup for our blog to receive tips and knowledge on industrial wash and wastewater treatment best practices.
Don't settle for less than a solution from a partner who takes complete responsibility from start to finish. We make it easy to keep things clean and compliance effortless. Contact us today to discuss your wastewater treatment and industrial wash needs.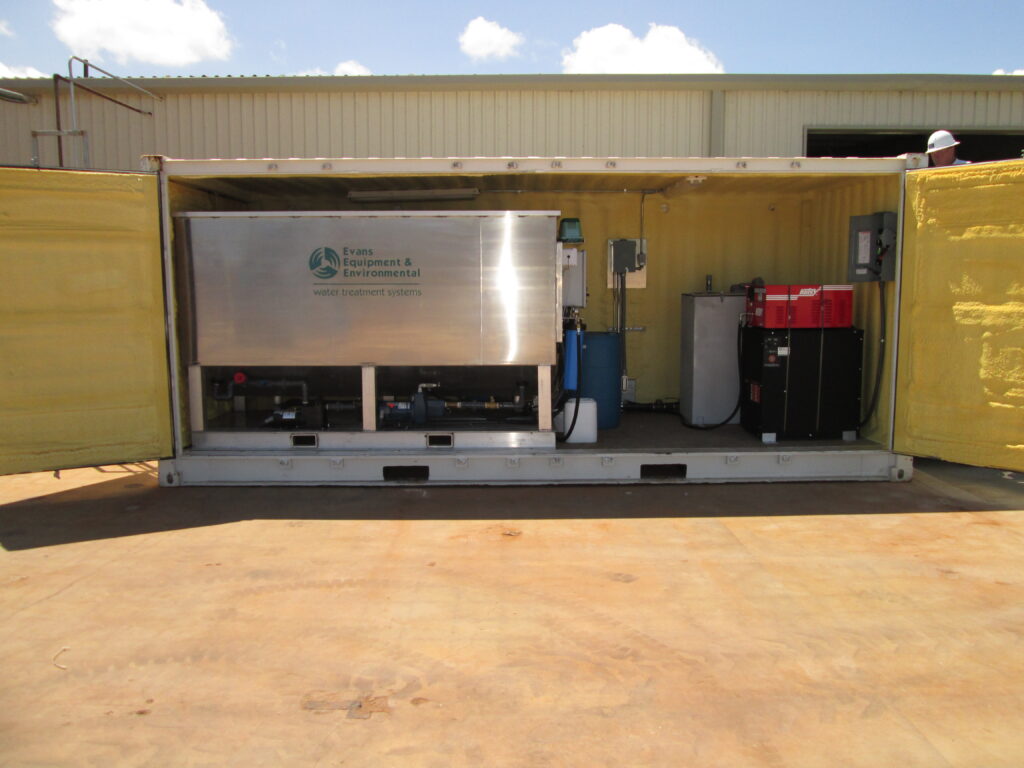 Limited Space for Wash Equipment? No Problem.
We get it. Every customer has a unique challenge when it comes to cleaning their equipment and keeping their facilities in order.
There are many situations in today's industry that make heavy equipment cleaning a hassle, such as:
Temporary or off-site jobs
Limited space at a permanent facility
Limited options due to wastewater regulations
At Evans Equipment, we have been around long enough to find a solution for any of these needs.
Recently, we helped a customer put in a portable wash pad that utilizes the loading dock by elevating the wash pad. This keeps the customer from taking up valuable floor space and will get the cleaning of tools done efficiently.
The customer was able to effectively clean pipe inspection equipment with the use of a hot water pressure washer, bio system—all connected via closed-loop design.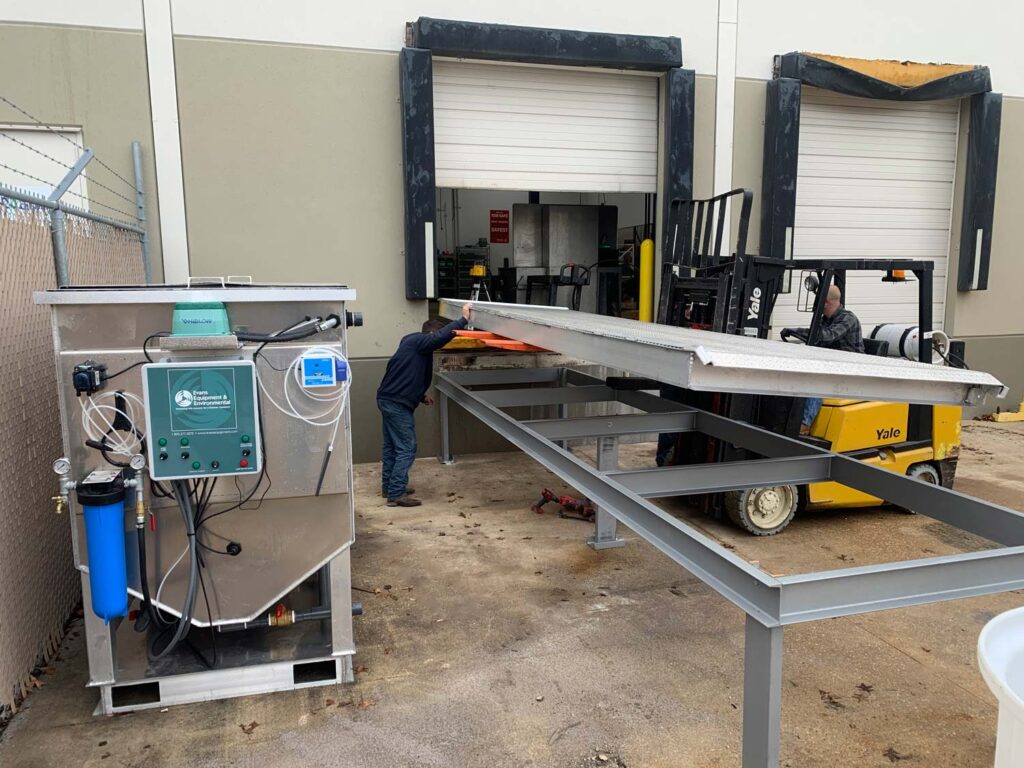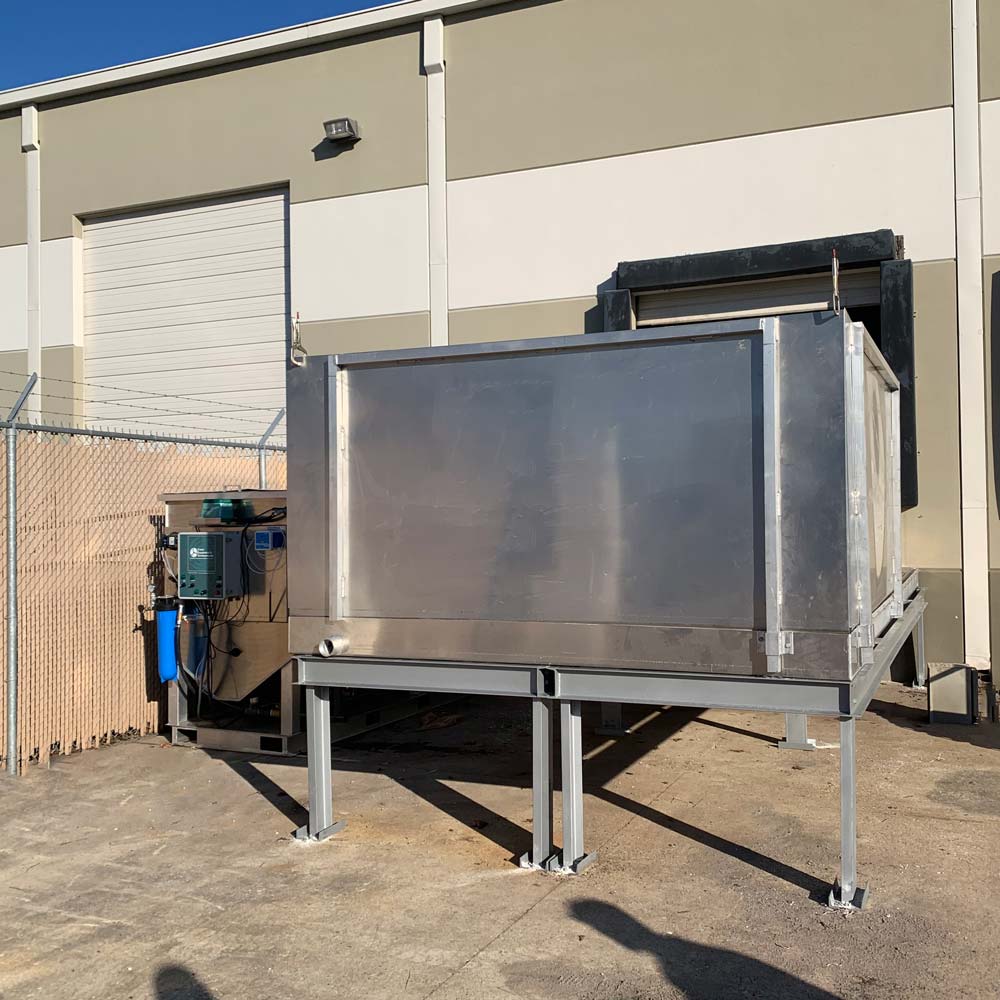 Portable Industrial Wash Equipment Containers
If you are short on space, we also offer portable equipment containers (pictured below). This allows you to protect and neatly store your wastewater treatment equipment, pressure washer, chemicals, and supplies.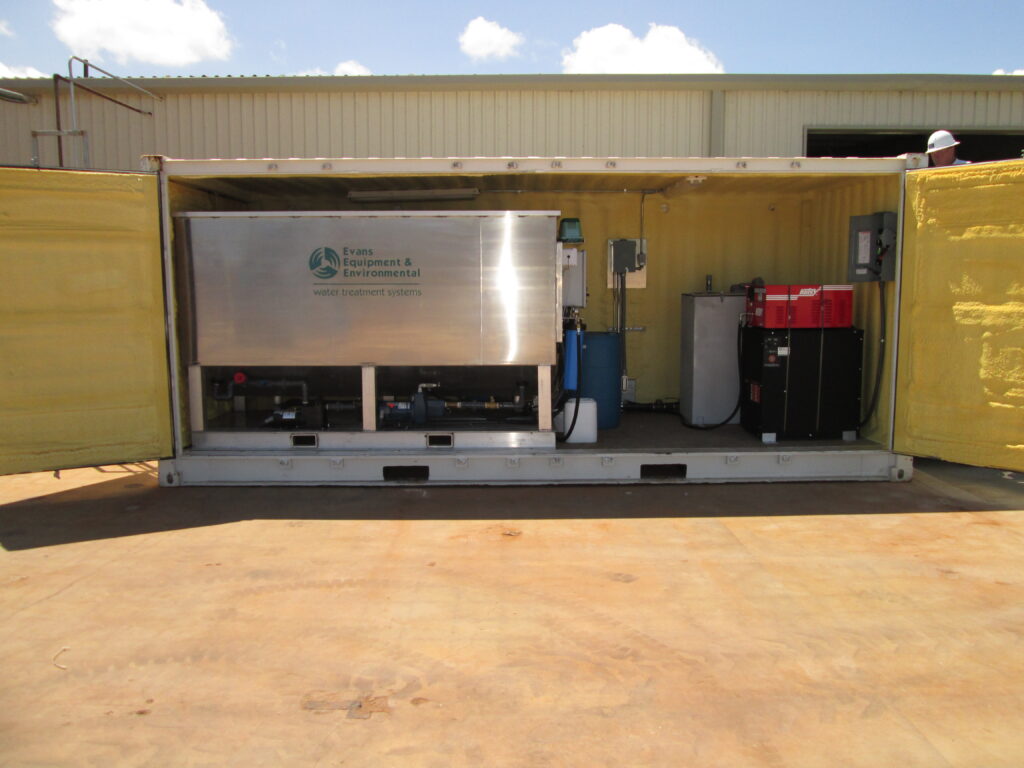 We remain flexible to meet your wastewater treatment and industrial wash needs so you can keep things wherever you need to.
Evans Equipment takes pride in providing turn-key solutions for all industrial wash and wastewater treatment needs. Contact Evans Equipment at 1-800-377-5872 to partner with us for your next wash rack project.