Signup for our blog to receive tips and knowledge on industrial wash and wastewater treatment best practices.
Don't settle for less than a solution from a partner who takes complete responsibility from start to finish. We make it easy to keep things clean and compliance effortless. Contact us today to discuss your wastewater treatment and industrial wash needs.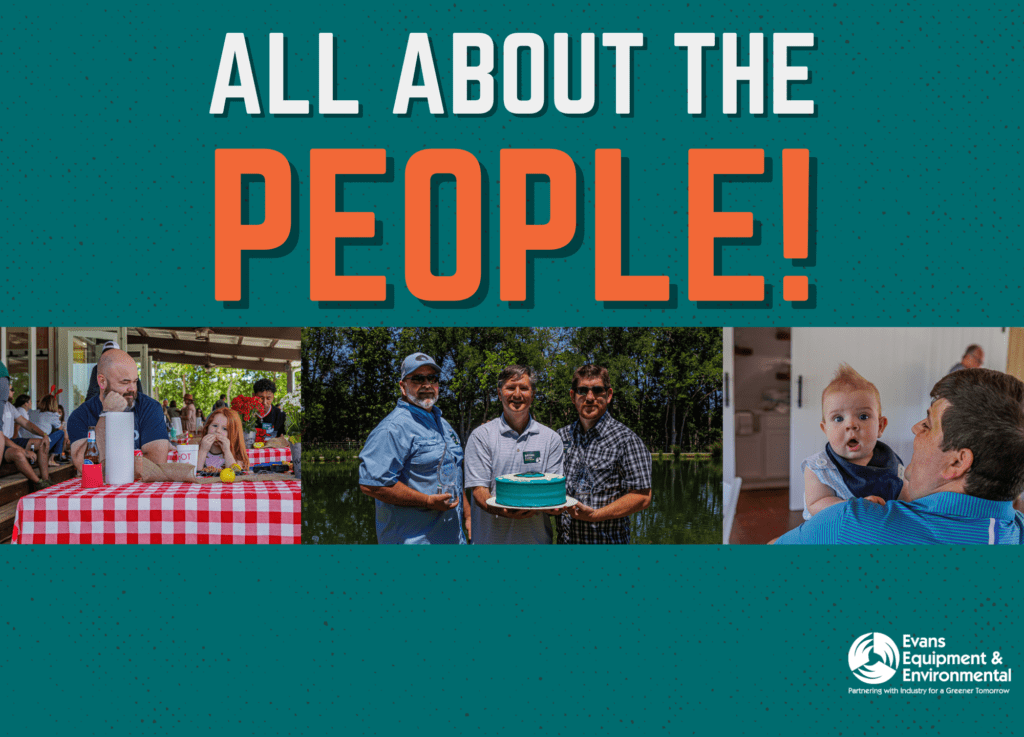 Putting People First: Our Commitment to Complete Care
In the fast-paced world of business, it's easy to get caught up in the machinery and logistics that drive operations. But at Evans, we firmly believe that the heart and soul of any enterprise lies in its people. It's the individuals on our team who tirelessly manage businesses, serve customers, and support employees day in and day out. That's why we place a paramount emphasis on people-centricity, making it one of the cornerstones of our philosophy.
During our recent company family crawfish boil, we took the opportunity to acknowledge and appreciate four exceptional individuals who have reached significant milestones with our organization.
Here's to Thomas, Ryan, Dale, Arturo, and Keith—five years of excellence, growth, and shared success. Your contributions are truly invaluable, and we eagerly anticipate the continued achievements that lie ahead in our journey together.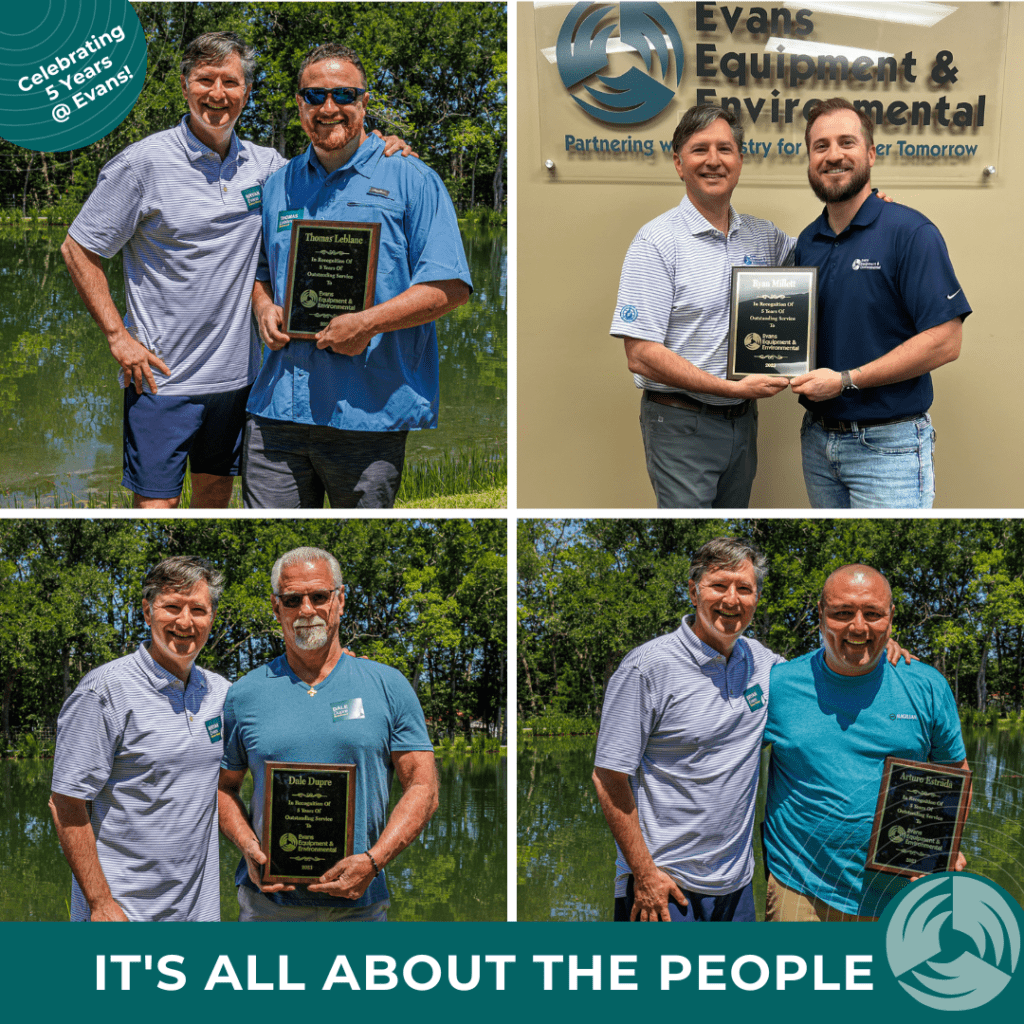 Both Jade and Mike celebrated 10 years of excellence, growth, and success at Evans.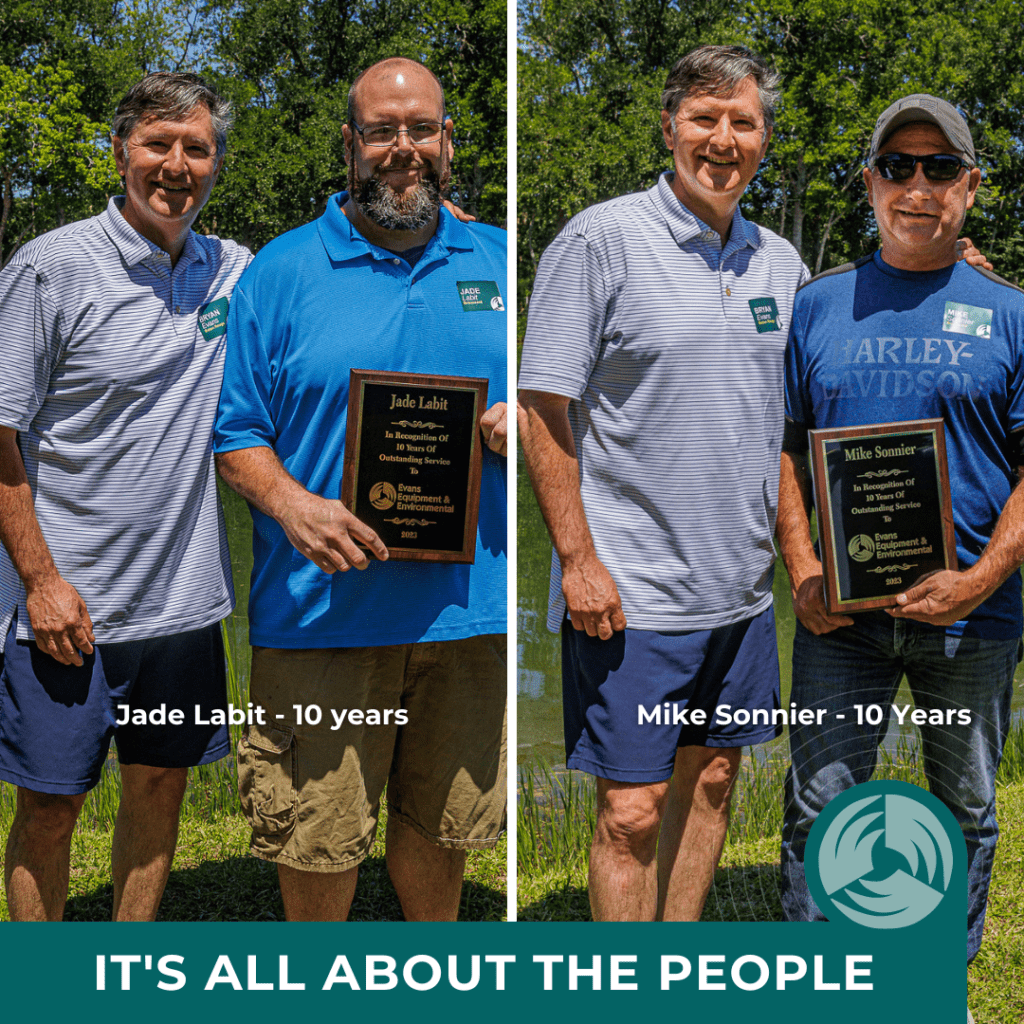 Last but not least  – We proudly commemorate a remarkable milestone as we celebrate Liz's 20 years of dedicated service and unwavering commitment at Evans. Her  two decades of loyalty, passion, and expertise have left an indelible mark on our company's journey. We extend our deepest gratitude and admiration to Liz for 20 years of outstanding service, and we look forward to many more years of shared success and accomplishments together.
Congratulations and thank you for being integral members of the Evans team.
No matter how big or small, we will always celebrate success at Evans. Each milestone reached, each success earned, and every step taken is a testament to the collective efforts of the remarkable individuals who make our journey worthwhile. From our dedicated team members to our valued clients and partners, we celebrate all the people who contribute to our shared triumphs.