Signup for our blog to receive tips and knowledge on industrial wash and wastewater treatment best practices.
Don't settle for less than a solution from a partner who takes complete responsibility from start to finish. We make it easy to keep things clean and compliance effortless. Contact us today to discuss your wastewater treatment and industrial wash needs.
Case Study: When to Use a Portable Wash Pad
Don't get stuck in a bind when your permanent wash bay isn't available. Evans Equipment & Environmental has just the solution to keep your equipment rental and industrial operations running smoothly.
The Problem
One of our customers recently had the need for a portable washing solution while their permanent wash bay was being constructed. They needed to be able to clean their equipment in a contained space with a heavy duty pressure washer and recycle the water for reuse.
The Solution: Evans Portable Wash Pads
Evans Portable Wash Pad Systems perfectly fill this need, whether you are on your local job site or on the move.
Our team was able to quickly deliver and install a closed-loop portable wash pad system at the customer's facility, a filtration system to decontaminate and recycle wastewater, and a heavy duty pressure washer—all within 2 days.
This allowed the customer to seamlessly continue rental operations with a clean, turnkey approach.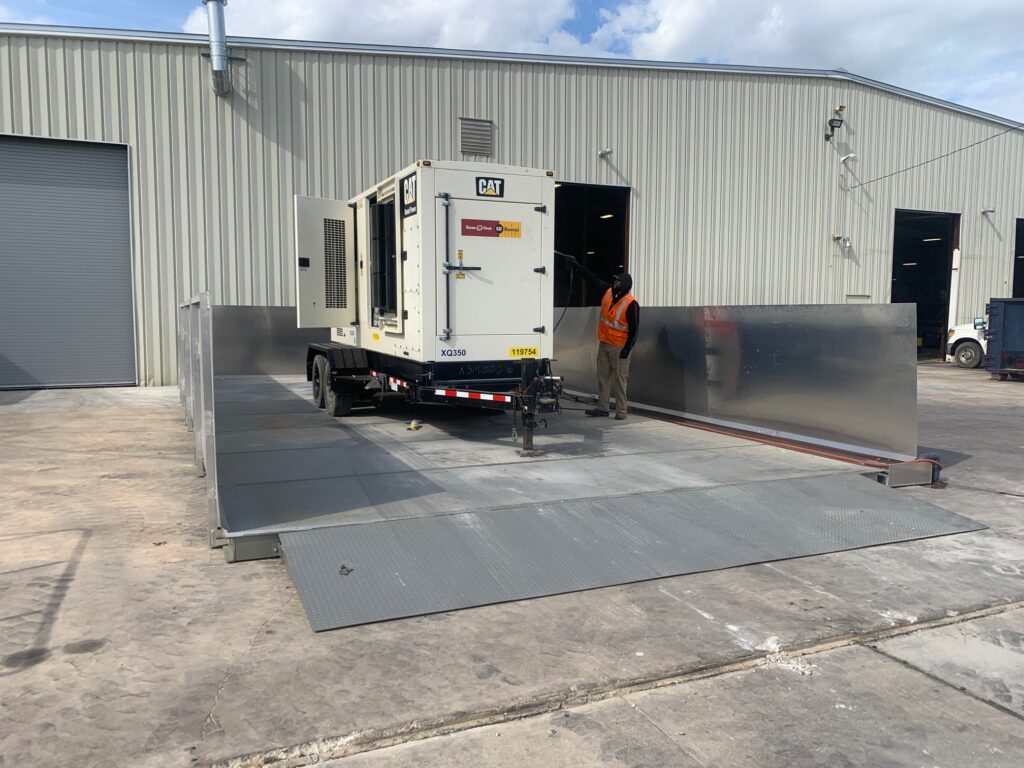 What is Needed for a Portable Wash Pad Install?
With just a flat piece of ground and access to power, our portable wash rack allows you to properly clean heavy equipment and manage wastewater for compliance with local regulatory requirements.
What is Included in a Portable Wash Pad Rental?
Our Portable Wash Pads include a raised floor with drain and up to three walls to capture wash water.
This specific wash pad was 20'x40′ with a 300 gallon oil water separator and two-tank bio system for a complete closed loop system.
Evans Equipment & Environmental Water Treatment Systems accompany the wash rack to filter, process and recycle wash water allowing extended, uninterrupted service even where fresh water supply may be limited.
Flexible Solutions
Our Portable Wash Pads provide a reliable and cost-effective solution for situations where a capital expense to install a more permanent equipment wash system is not practical.
We are happy to sell a complete equipment wash rack system that allows you the flexibility to move your wash pad as your business location changes. We also know that utilizing a rental system can be a great solution for short term needs where a lower overall cost is required.
Contact Us for a Quote Today
We take responsibility for ensuring that your complete solution meets all of the relevant codes and regulations. Evans Equipment takes pride in providing turn-key solutions for all industrial wash and wastewater treatment needs. Contact Evans Equipment at 1-800-377-5872 to partner with us for your next industrial wash project.