Signup for our blog to receive tips and knowledge on industrial wash and wastewater treatment best practices.
Don't settle for less than a solution from a partner who takes complete responsibility from start to finish. We make it easy to keep things clean and compliance effortless. Contact us today to discuss your wastewater treatment and industrial wash needs.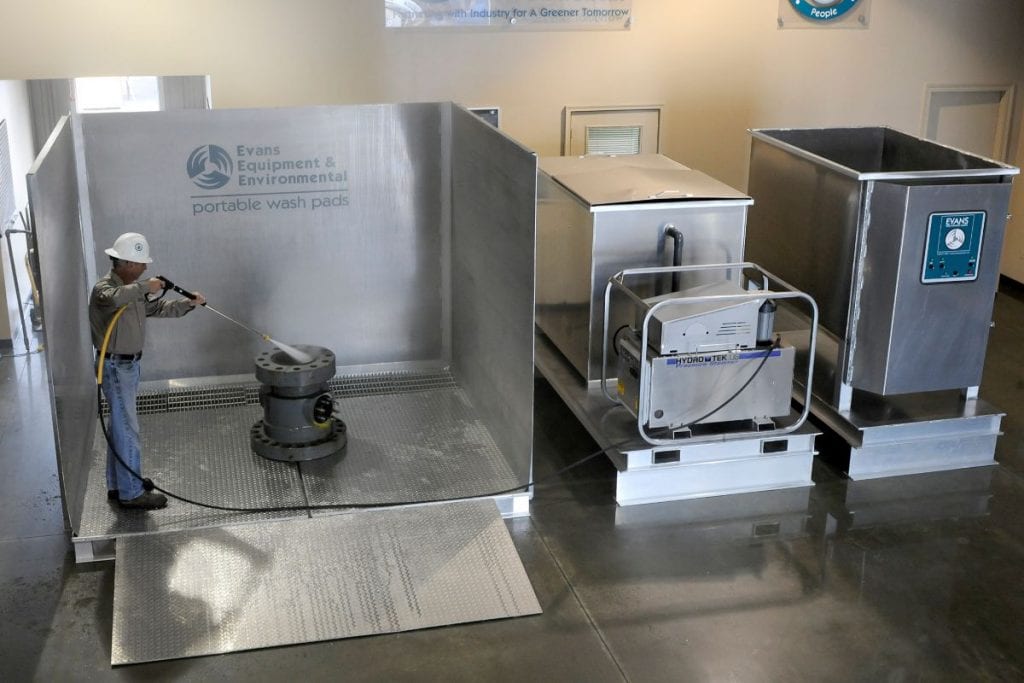 Water Recycling Systems for Pressure Washing
If you or your company are paying for the hauling and disposal of wastewater you understand the continuing expense of this process.
There are several approaches you can take to properly recycle or dispose wash water that keep your business both compliant with environmental regulations and fully operational.
Some businesses handle wash water by costly haul-off or a containment reservoir that is emptied by vacuum truck to be hauled off periodically.
But… There is always a "but."
The costs for water treatment and contract hauling of contaminated water for disposal can add up.
Have you paid to have wastewater hauled off site?

Do you wonder if there is a more cost-effective way to dispose of your wastewater?
Evans Equipment offers two cost-effective solutions for wastewater treatment, recycling, and disposal: A Closed-Loop Bio System or Mechanical System, and an Evaporator System.
Closed-Loop Water Recycling Systems
Companies you recognize as world leading industrial service providers have needed a better way to dispose of contaminated wash water; a wastewater solution that is self-contained, reliable, compliant and reduces costs. A Closed-Loop Water Recycling System does just that.
A Closed-Loop System (or zero-discharge system) is designed to recycle, filter and reuse the water that is used by a pressure washer or steam cleaner.
This system works particularly well with a portable wash pad, providing you with a complete setup that's flexible and easy and operate.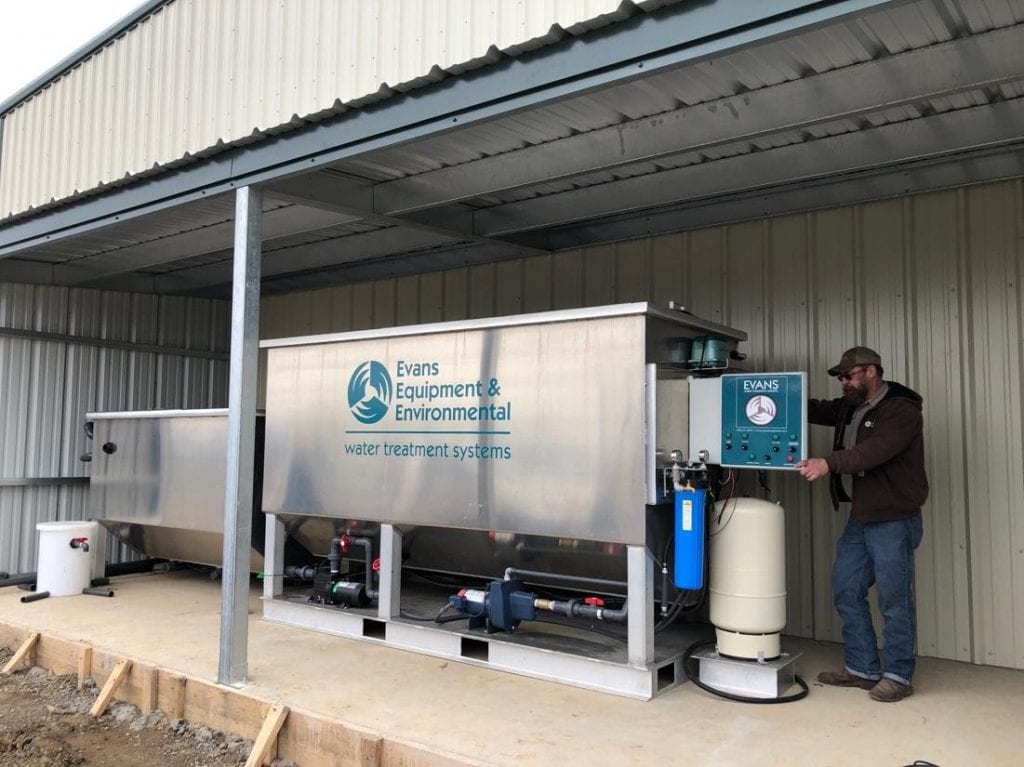 Evaporator Systems
Evans Equipment & Environmental has provided our cost-effective Evaporator Systems to the benefit of many satisfied customers.
Evans' Evaporator Systems dispose of wastewater on site by burning off excess contaminated water, reducing the need to haul water by truck, and reducing the associated costs.
A case study that represents a common Evans Evaporator solution involved a manufacturing operation generating a surplus of compressor blowdown wastewater. The client was spending over $100K per year on hauling and disposal of the blowdown water. Evans Equipment & Environmental installed an Evaporator System which reduced costs down to scheduled maintenance and utilities for the Evaporator System. Payback on the initial system installation was less than a year with the ongoing run and maintain cost being reduced to a fraction of the cost of water hauling and disposal in prior years.
Evans Equipment & Environmental specializes in custom wash systems that deliver cost effective solutions for the total system; from the wash pad to pressure washers to water treatment and disposal systems.
If you have wondered about haul-off cost, take the wonder out by knowing that you have options.
To learn more about how you can purchase or rent our industrial wash equipment and treatment systems, contact a local specialist for a free consultation. https://evansequipment.com/contact/