Signup for our blog to receive tips and knowledge on industrial wash and wastewater treatment best practices.
Don't settle for less than a solution from a partner who takes complete responsibility from start to finish. We make it easy to keep things clean and compliance effortless. Contact us today to discuss your wastewater treatment and industrial wash needs.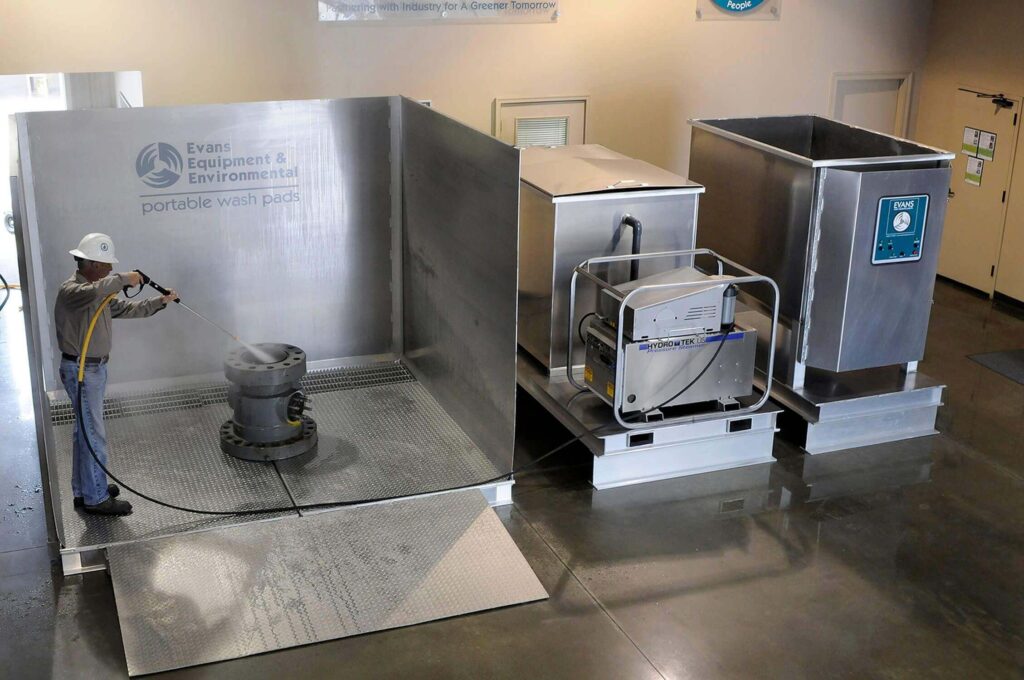 The Value of Standardization Across Multi-Site Wash Systems
Many businesses have similar operations across multiple locations. Too often varying locations spread over geographies prevent the businesses from having standardized systems for the operation.
Working toward standardized systems can be difficult enough that owners and managers will just throw in the towel on achieving any standards and build out branch operations based upon what local contractors and suppliers can provide.
Standardization across multi-site wash systems can be as difficult to attain as any other facility equipment. The reason is simple as there are so few experienced contractors capable of designing and building wash systems across the vast geography of the United States. There are local wash system providers; there are construction contractors; but few that can do both.
The Benefits of a Standard Wash System
Best Practices
Don't reinvent the wheel. By establishing a standard system design, you're able to incorporate past user experience into a set of best practices. You have already invested time and money through your operational experience to know basic equipment preferences; what has worked well and what hasn't; what you could repair and what you couldn't; effective water treatment for your needs and the not so effective. Learn from your past experience and establish a standard system for your business.
Operational Experience
You train your staff on how to operate the tools, machinery and systems in your business. Would you rather have more tools, more machines and more systems to train your staff to use properly or less? By establishing standard equipment that is used in all of your facilities, you reduce the amount of training required and simultaneously increase the number of people qualified to operate the equipment. When the same equipment is used at all facilities, any staff member is qualified to operate that equipment no matter where it is in use.
Maintenance
Utilizing standards across your wash systems means you standardize many of the requirements for maintenance. Spare parts, chemicals and tools will be common across your branch operations. Preventive maintenance, PM, schedules can be coordinated to assure PM events occur as required. You will also maximize the number of qualified staff to support the PM requirements that optimize the performance of the wash system.
Strong Supplier Partnership
By standardizing on a well-designed and supported wash system, you build a stronger partnership with the equipment supplier.  The benefits listed above also apply to your supplier relationship; you share best practices, system operational experience and maintenance expertise across all of your company wash systems.  Technical support and parts supply chain requirements can become a collaborative and constructive team effort that streamlines and improves your overall wash system performance.
Ensuring Standardization Success
The benefits of standardizing your company wash systems are many and they produce real tangible business results for your operations with one "caveat", "catch", "but…"
You need a supplier that is capable, competent and able to design, build and support a standard wash system anywhere you operate!
Evans Equipment and Environmental has been designing, building and supporting high quality wash systems all over the western hemisphere for well over a decade.
Evans designs and builds systems from permanent engineered and enclosed wash bays to temporary open air wash pads and portable self-contained trailer packages.
The Evans team is uniquely qualified to help you translate your business needs into a standard wash system design and support your requirements from conception to construction and continue with maintenance support into the future.
Contact Evans Equipment and Environmental today to speak to one of our experts about how you can realize the benefits of a standardized wash system for your business.